In a world where visuals often speak louder than words, icons have become a crucial tool in digital communication. Among these, communication icons stand out for bridging gaps, enhancing accessibility, and enabling seamless interaction in our digital age. From mail symbols to speech bubbles, communication icons have become a part of our everyday digital interactions. This article explores these pivotal visual tools' numerous use cases and applications.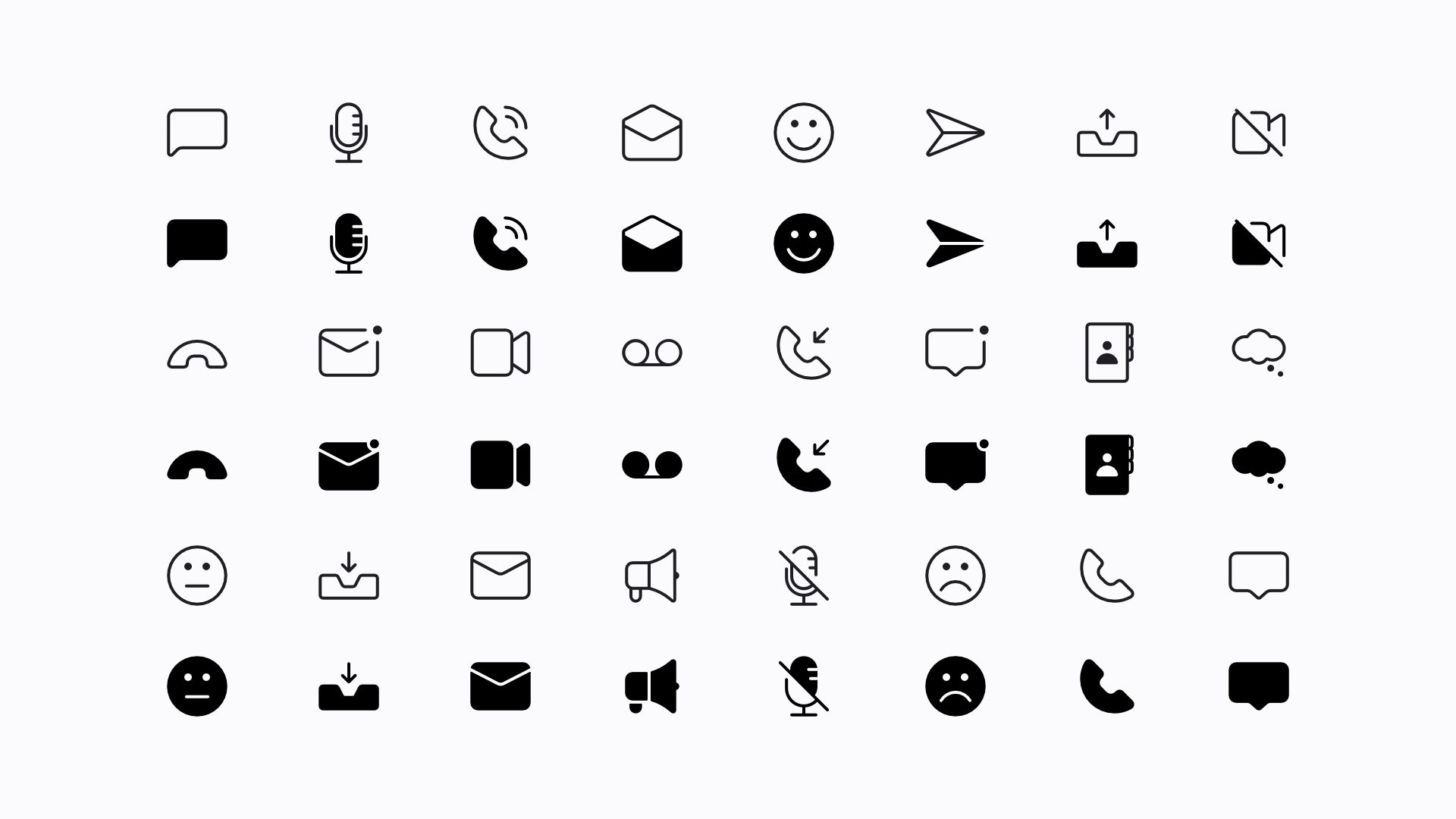 Understanding communication icons
Communication icons are graphic symbols that represent various elements of communication and networking. These icons might represent different forms of communication (such as emails, phone calls, or chat), social media platforms (like Facebook, Twitter, and Instagram), or other communication-related concepts (like network connection, data sharing, or voice recognition). These symbols provide an intuitive, universally recognizable method to understand and navigate our increasingly connected world.
Applications of communication icons
Digital interfaces
Communication icons form the backbone of user interfaces in apps and websites. They guide users through various communication features, from sending emails and making calls to posting updates and sharing files.
Social media platforms
Social media relies heavily on communication icons for user interactions. Icons for posting, commenting, liking, sharing, and messaging are fundamental in navigating these platforms.
Smart devices
In smart devices like phones and tablets, communication icons denote various functions such as calling, texting, video conferencing, and voice commands.
Software tools
Different software tools use communication icons to denote features like group chats, team collaborations, file sharing, notifications, etc. It is particularly prominent in project management and team collaboration software.
Accessibility tools
Communication icons are significant in accessibility tools, helping visually impaired or dyslexic users navigate digital platforms. Icons that signify audio descriptions, closed captions, or sign language are examples of this application.
Marketing and advertising
Communication icons are widely used in digital marketing and advertising to guide potential customers to interact with the brand, whether it's through email, direct messages, social media, or live chats.
E-Learning platforms
E-learning platforms use communication icons to guide users through various communication and collaboration tools. That includes icons for discussion forums, video lessons, quizzes, feedback, and more.
Public signage
Communication icons are also used to represent information centers, public telephones, Wi-Fi zones, and other communication-related facilities.
---
If the icons in our article caught your eye, you're in luck! You can access these and more with our Pro Plan. This plan gives you unlimited access to an extensive library of professionally designed icons, perfect for any project, presentation, or app.
Also, stay updated about our upcoming AI feature - sign up for our newsletter to be notified as soon as it launches. Your journey toward an enriched digital experience begins here.