If you've just started freelancing as a web designer, figuring out what tools you need can be intimidating. With so many digital resources now available and the investment in cost and time required, choosing which ones will help you succeed is overwhelming.
Don't worry, though – we understand that, as a beginner, this isn't an easy process! To make things easier, we did a comprehensive guide of the best tools for freelance web designers. From project management and design to productivity tools, an incredible variety of options that can help you become a successful web designer.
Get ready for versatile and savvy tips on how these resources will support you in your projects and help establish lasting relationships with clients.
Index
If you are looking for a specific tool, here are the jump links that will take you there faster.
Inspirations
We often find ourselves needing inspiration during the design process. Fortunately, there are countless places to find new ideas we need - why not start your next project with a fresh perspective?
Dribbble is an invaluable resource for freelancers, teams, and businesses hoping to showcase and refine their creative process. On Dribbble, creative professionals like you can find quality resources to push your work forward, receive feedback, or be inspired by the fantastic works you will encounter.

Awwwards promotes the best web designers and agencies worldwide. Each Award nomination is rigorously judged and voted on by a jury panel of passionate individuals who are experts in their field and are committed to high-quality web design.
The Awwwards platform also provides an excellent resource for designers, online courses, and extensive articles.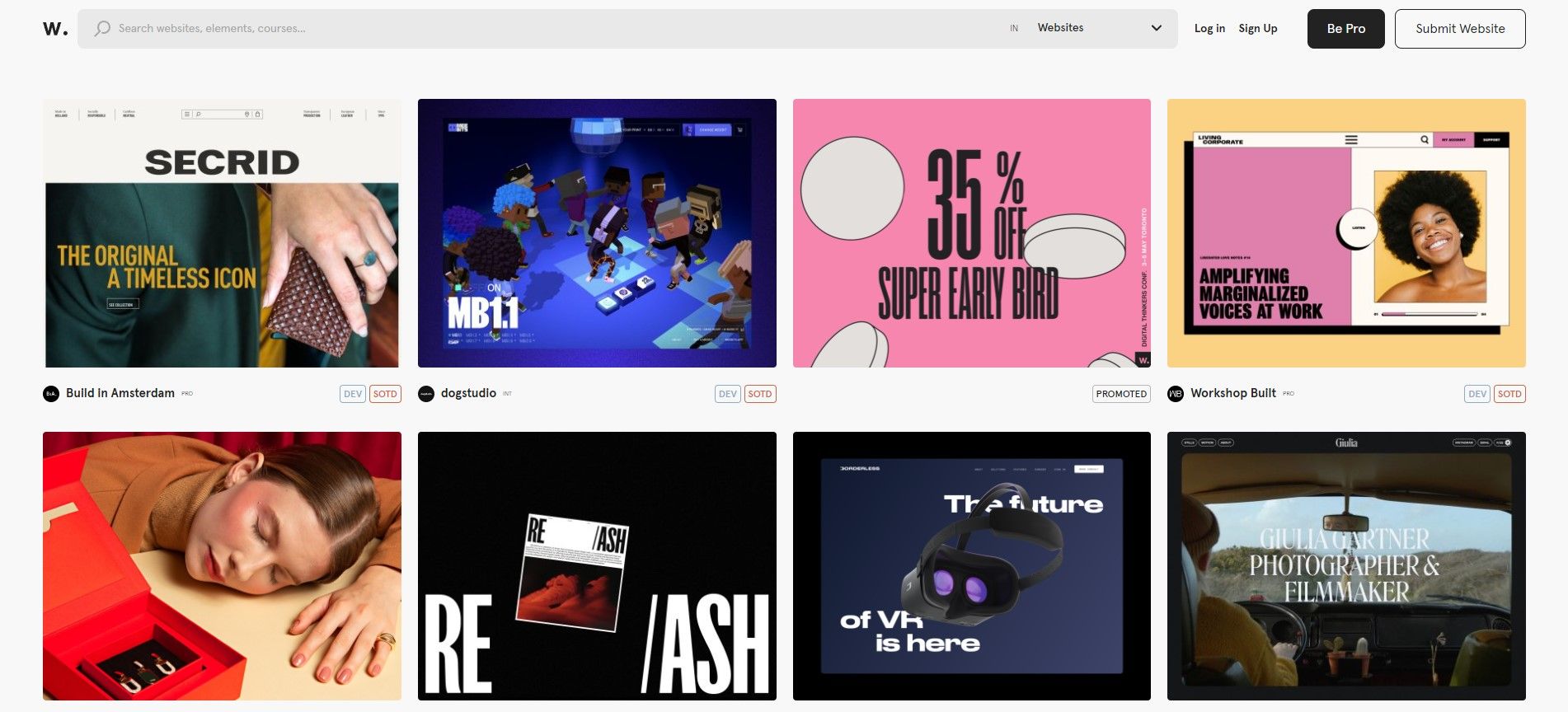 Whether you are a freelance web designer or someone searching for creativity, Behance is the perfect platform for showcasing the projects you have worked on and looking at the creation of others.
With Behance, it's easy to use Adobe Creative Cloud suite. Not only can you share and connect with other freelancers worldwide, but you can also view and appreciate the incredible works of thousands of people.

Creative Boom is transforming the way creatives stay connected to their industry.
With news, tips, inspirations, and a podcast, Creative Boom offers a wealth of resources to be informed on creative trends. This wonderful website also features inspiring interviews with rising stars in various creative fields.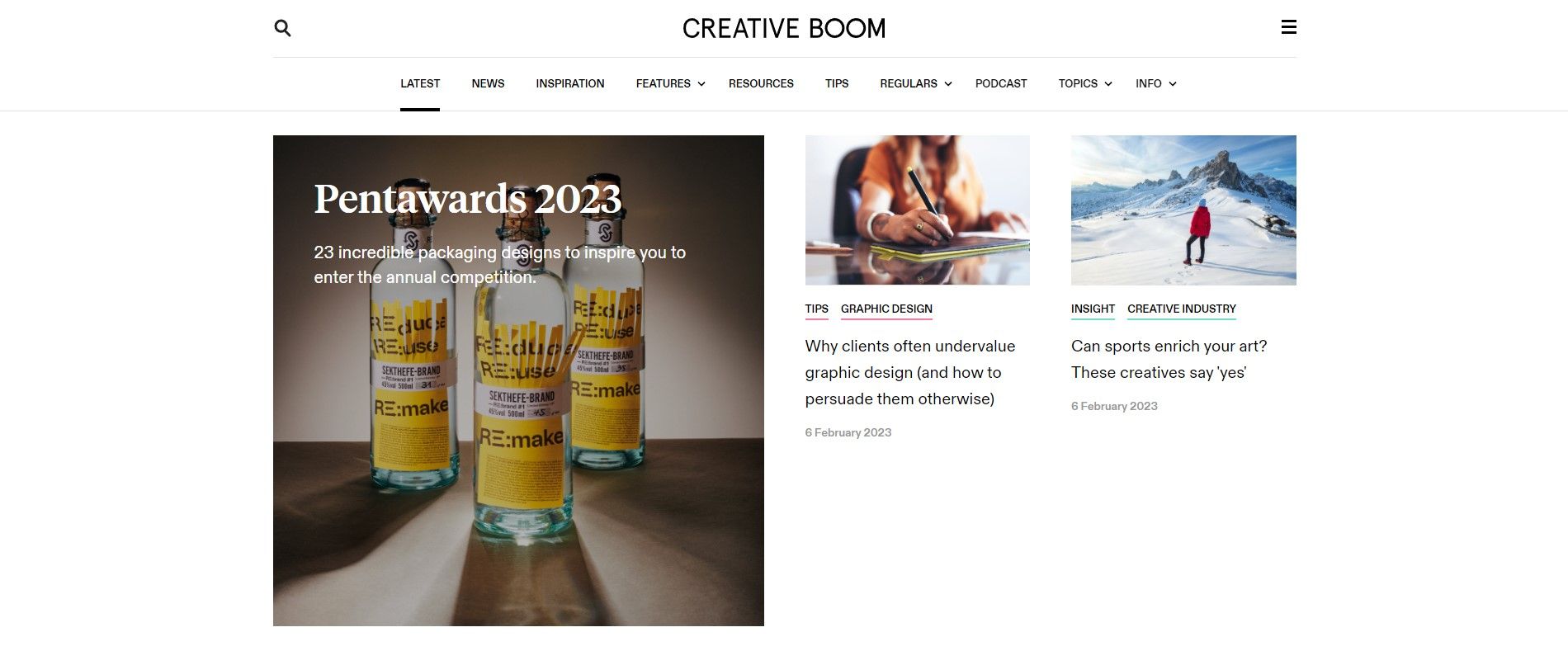 Muzli is one of the web design industry's best web design tools. It regroups content from top web design, tech, graphic design, and news publications, allowing users like you to choose according to your interests.
It provides thousands of resources for your web design process and lets you stay up to date on the latest trends with their browser extension.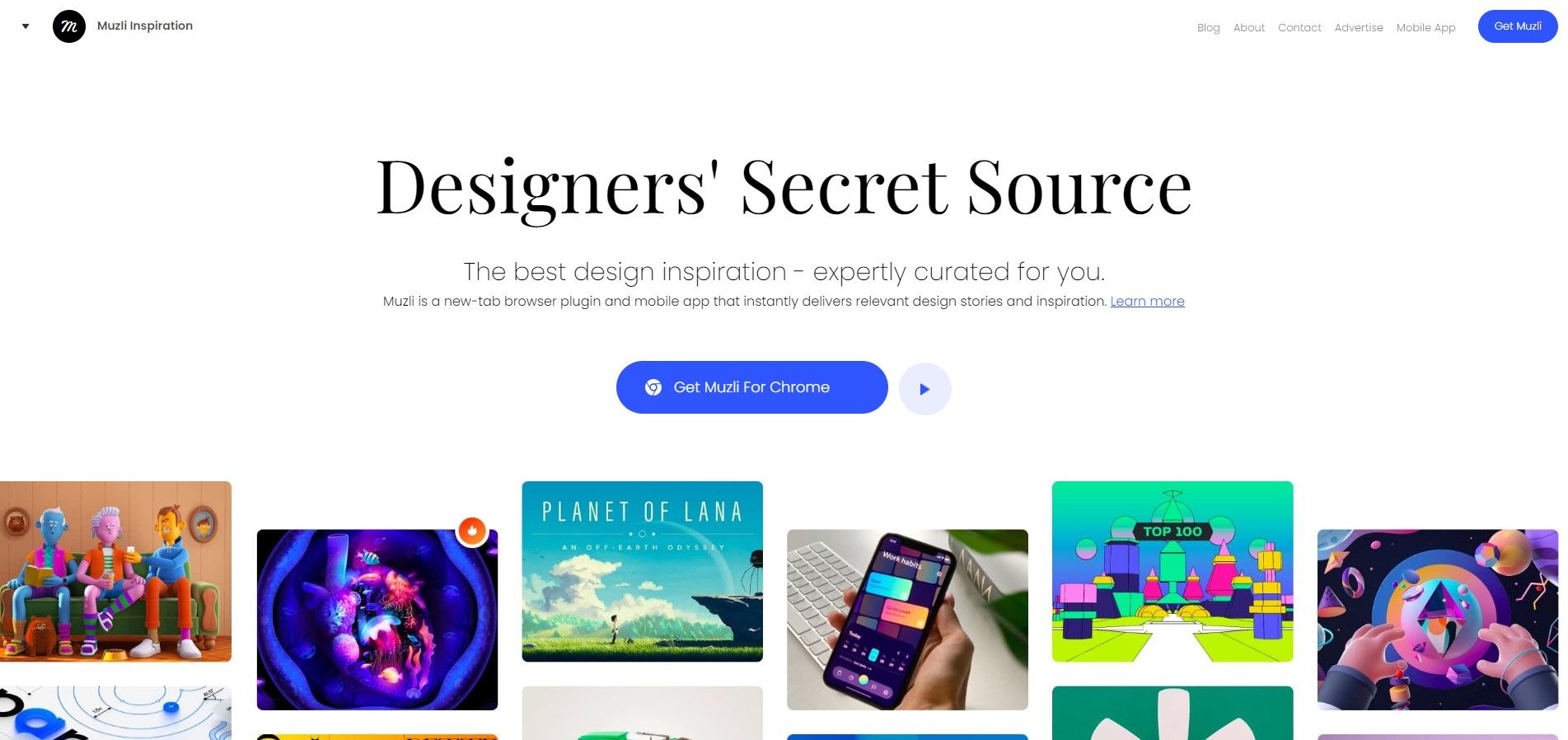 If being creative is a challenge, and you only have a little time to get inspired, Designer Daily Report can help you.
This web design tool simplifies your freelance work and personal projects, allowing you to be more efficient, and have more free time - everyday Designer Daily Report gives you your report of designs inspiration.
Graphic resources
If sometimes you get tired of searching for the perfect illustration or mockup - we've got you covered with this extensive list of graphic resources.
No matter the project, you can use these diverse resources to form the perfect visual representation that will capture the attention of your potential customers and give them an authentic viewing experience they'll always remember.
Illustrations
unDraw simplifies consistent image search by providing on-the-fly functionality - use the color image generation to match your brand identity or that of your client.
The universal style of these illustration set offers you multiple possibilities and is available for download and ready to use in Adobe XD.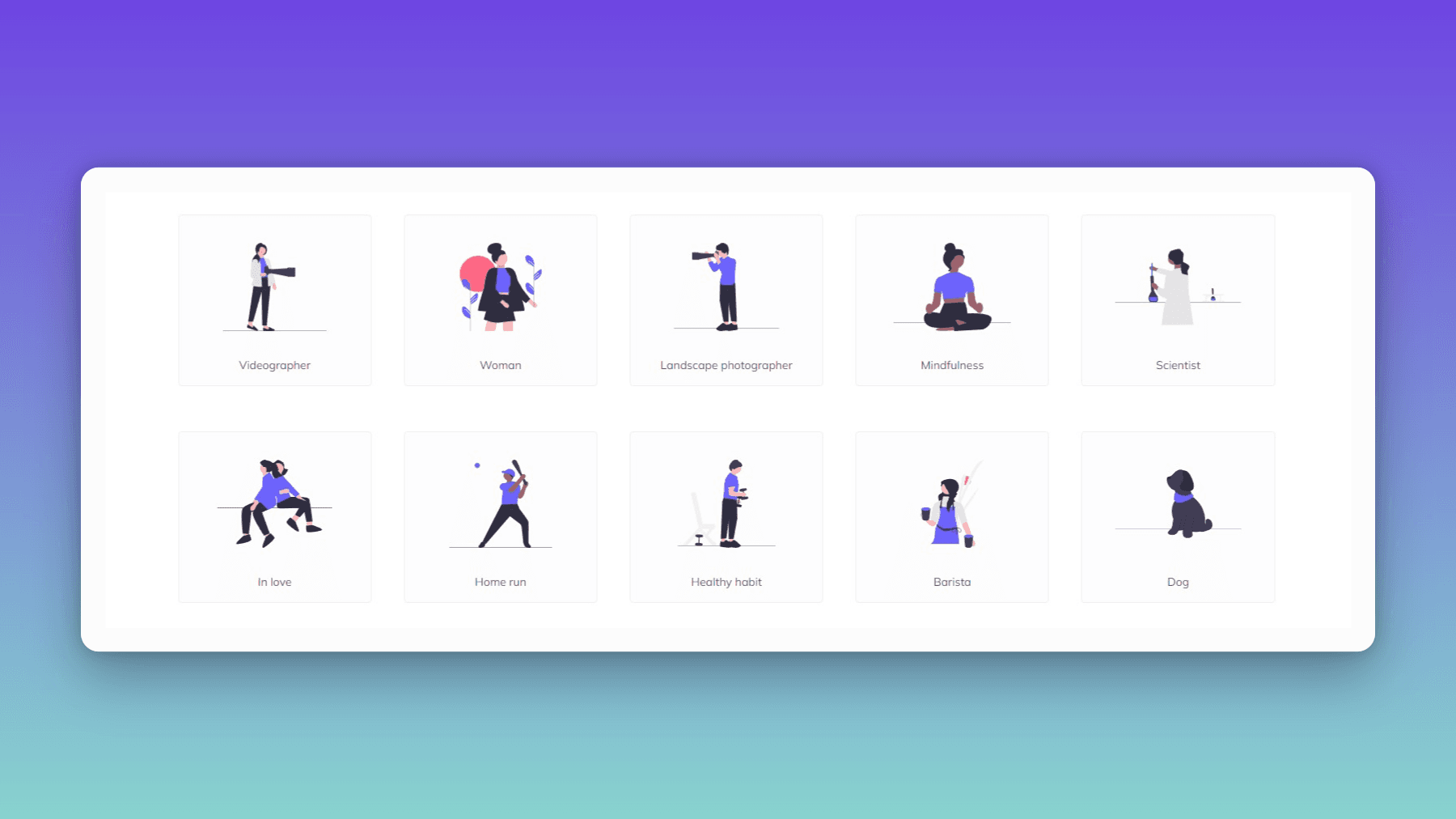 Discover a world of inspiring graphics and illustrations to level up your design projects.
With ManyPixels, you get access to an ever-growing library of 2,500+ royalty-free artwork - with weekly additions! Perfect for bringing life into blog posts, landing pages, social media graphics, and more!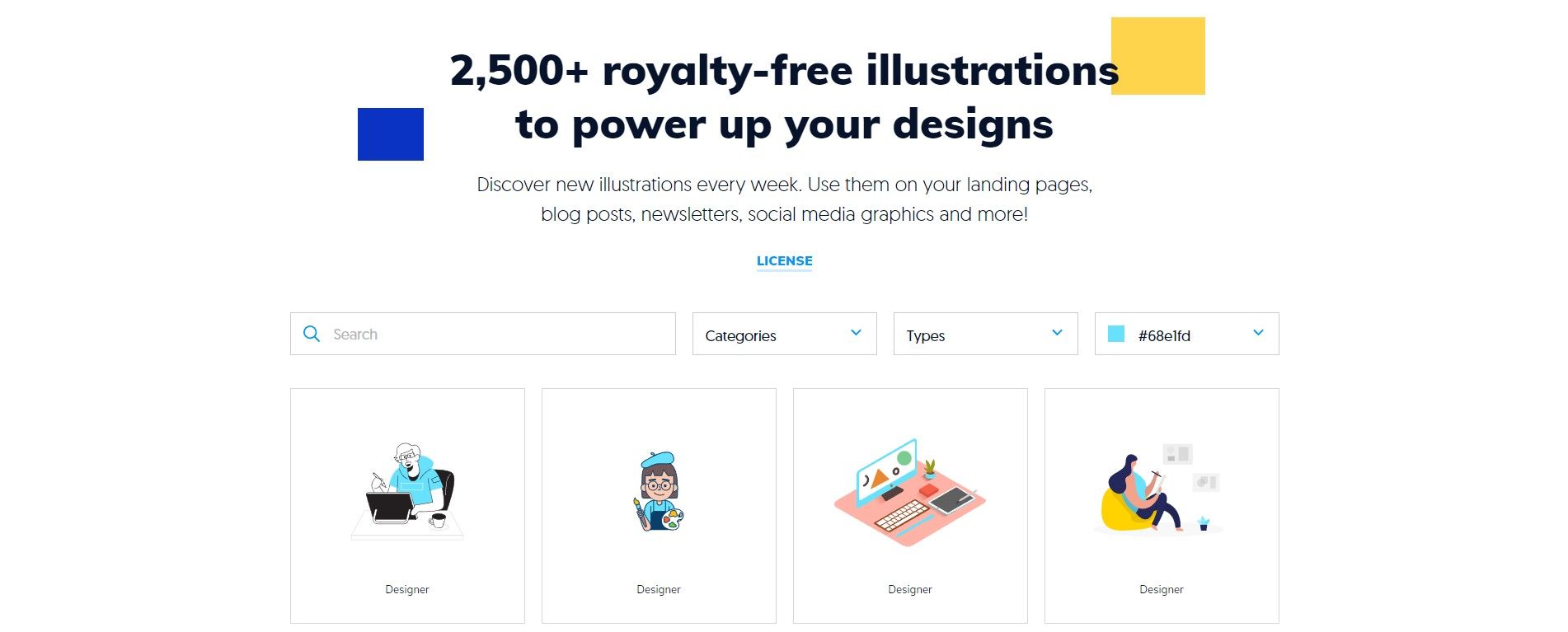 DrawKit provides a creative touch to your projects with high-quality, free illustrations with multiple styles. Their freshly updated selection of hand-crafted vector graphics and icons will enrich any design!
You can also access 2D and 3D illustrations, animations, icons, and mockups with DrawKit Pro.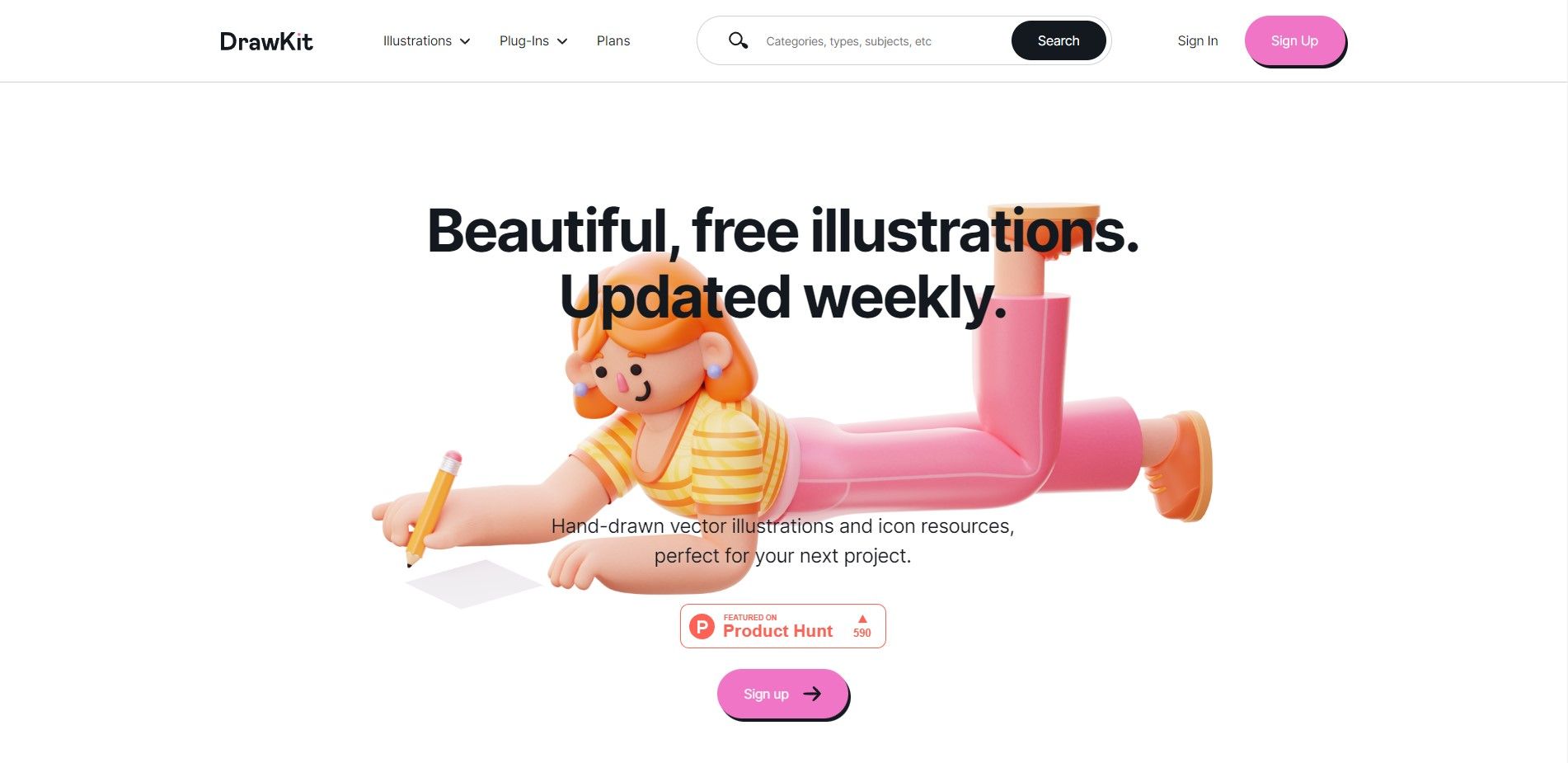 Unleash your originality with Ira Design and build unique illustrations that are yours! Mix and match from five color gradients and choose hand-drawn characters or objects for a personalized touch.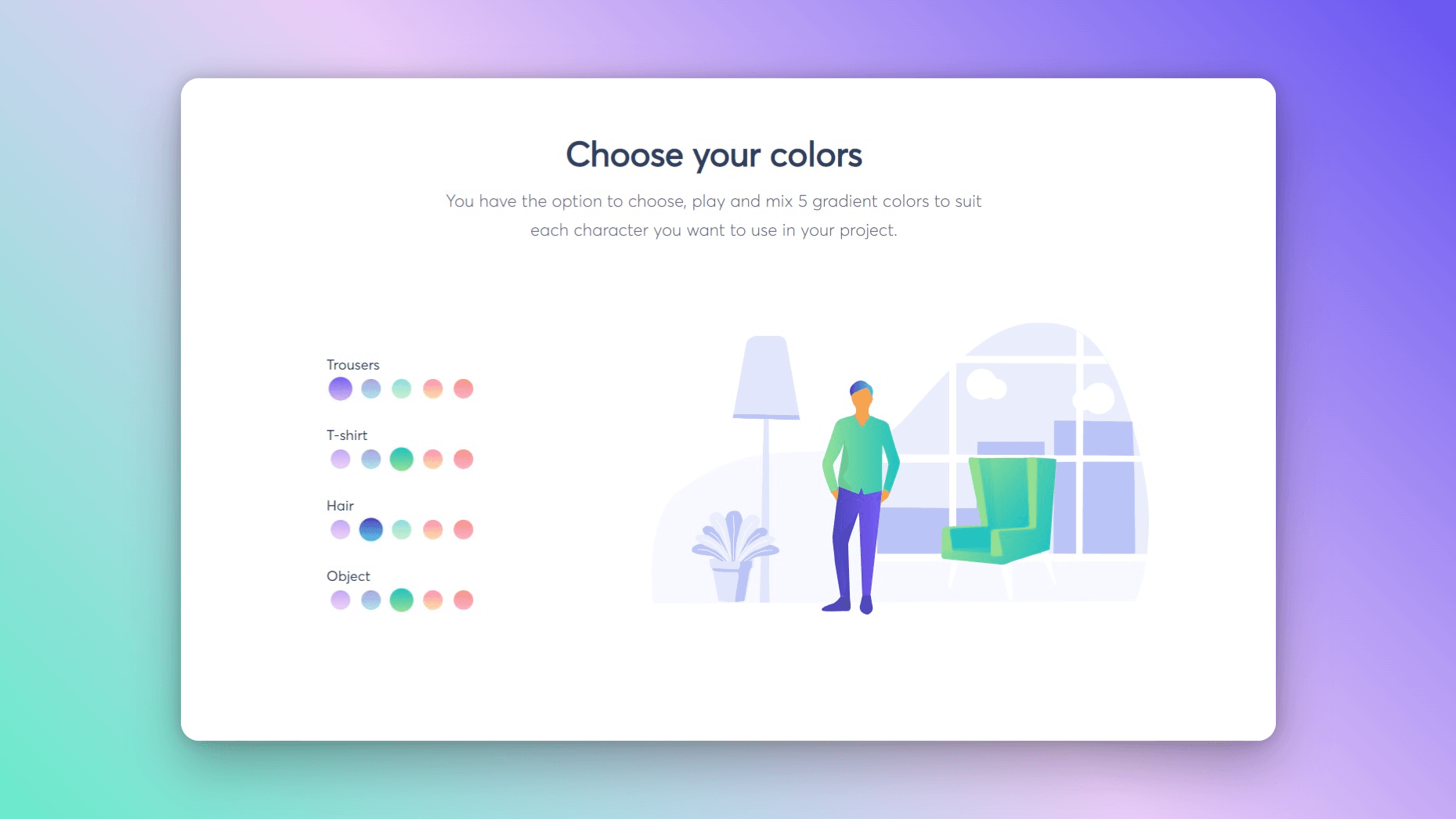 Explore with Olio Constructor for Figma! With an extensive collection of characters and objects, you have total freedom to craft the ideal illustration scene.
Whether it's a web design project or mobile applications, illustrate any idea quickly by easily mixing components from their library. Olio Constructor is a great tool and easy to use!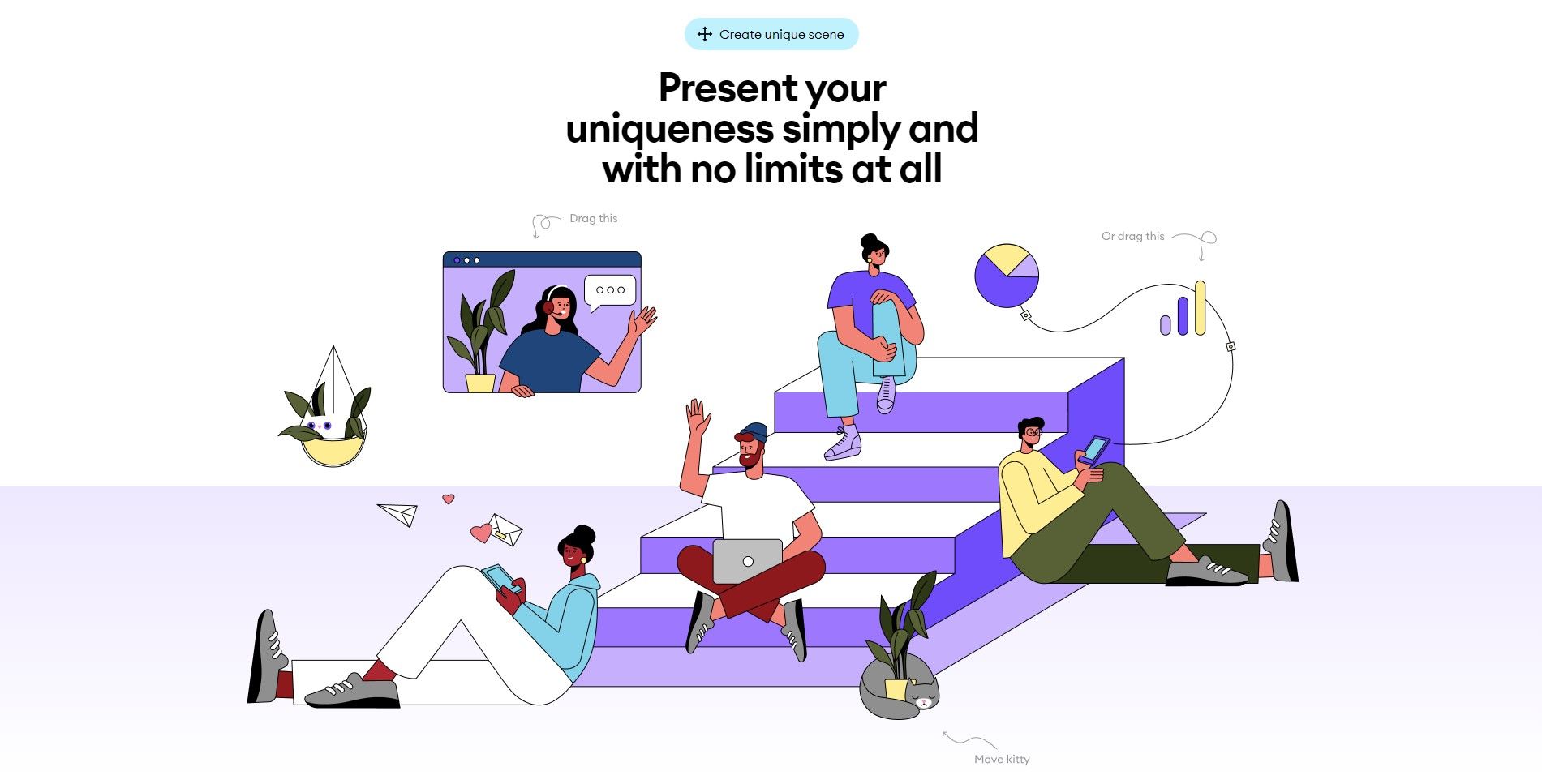 Pixel True can help you transform ordinary projects into something memorable. With their premium illustrations and animations, you'll be able to create breathtaking web designs.
Turn visitors into new clients with this tool!
Avatars & Characters
Humaaans is a remarkable design library that offers unlimited creative possibilities. Get inspired by mixing and matching illustrations of people - change their hair, tops, and pants. Design the human body according to your vision.
Humaaans is a go-to with its flexible foundation ready to use in your web design projects.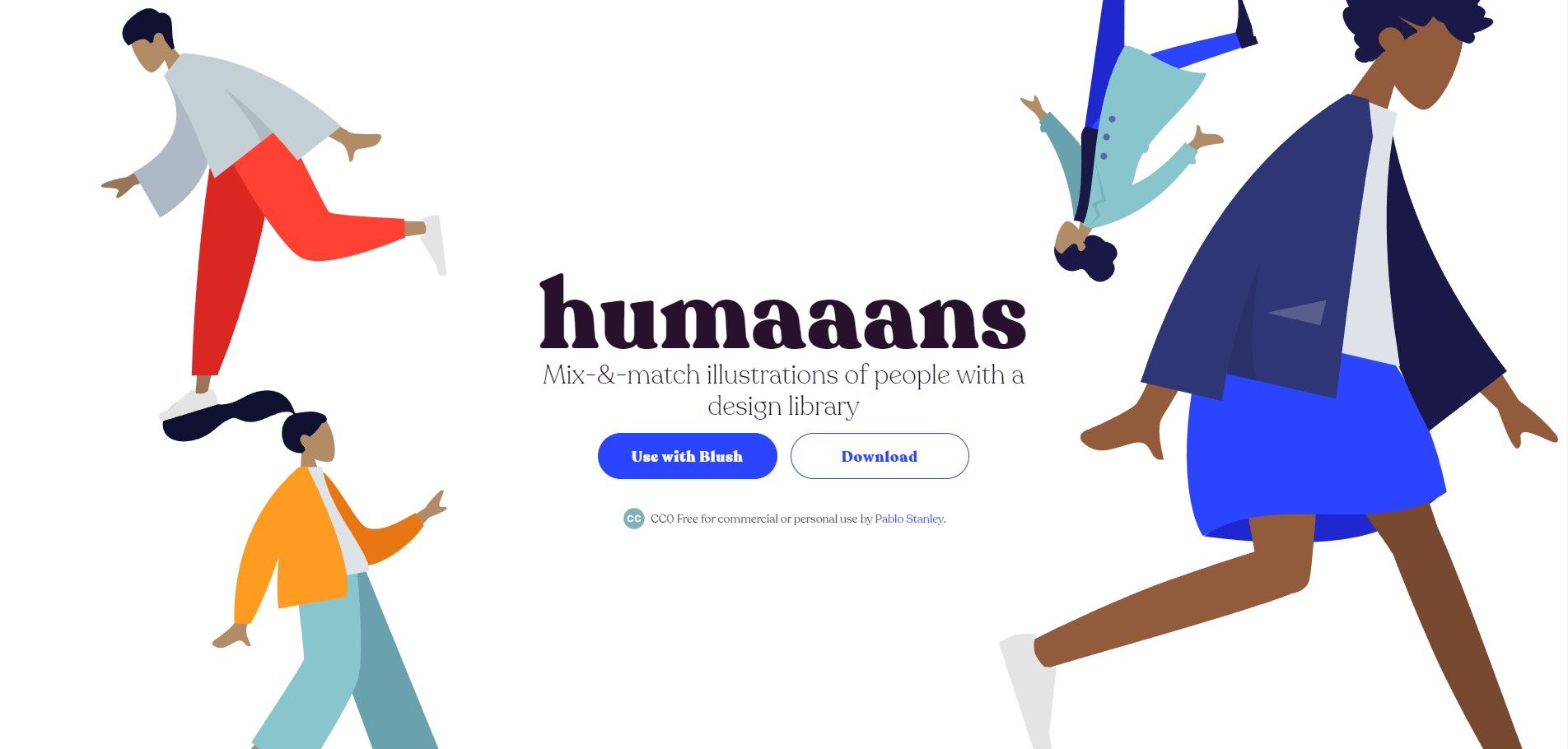 Open Doodles is an open-source library that you can copy, edit, remix, share, or redraw. Some of the illustrations are a scan of sketches made in a notebook, and it gives a natural style to these doodles.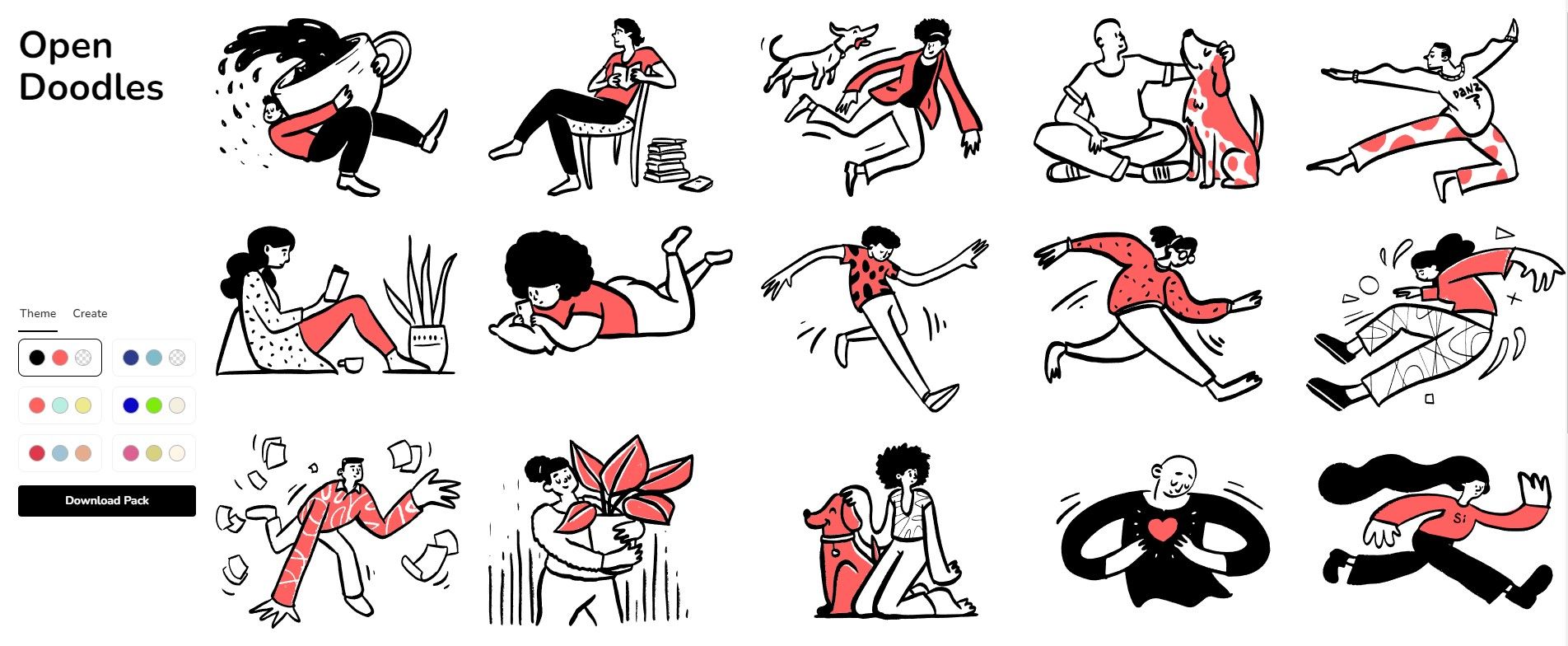 Big Heads - the perfect tool to create multiple unique characters for apps, games, and websites! Choose from various expressions, clothing styles, hair colors, and more.
Easily embed on websites or imported into design software such as Adobe Illustrator or Adobe Photoshop.
Open Peeps allows you to easily create a unique character and bring fluidity to all the design and development processes.
You can change arms, legs, clothing styles, hairstyles, facial expressions, and poses! With Open Peeps library, you can craft any scene with a few simple clicks!

Let Avatar U help you stand out in your group chats, client website, and wherever you want to add life to your work!
With numerous combinations, create the perfect profile picture by choosing mouth, eyes, nose, hair, and outfits - all delivered directly into Figma and Sketch files.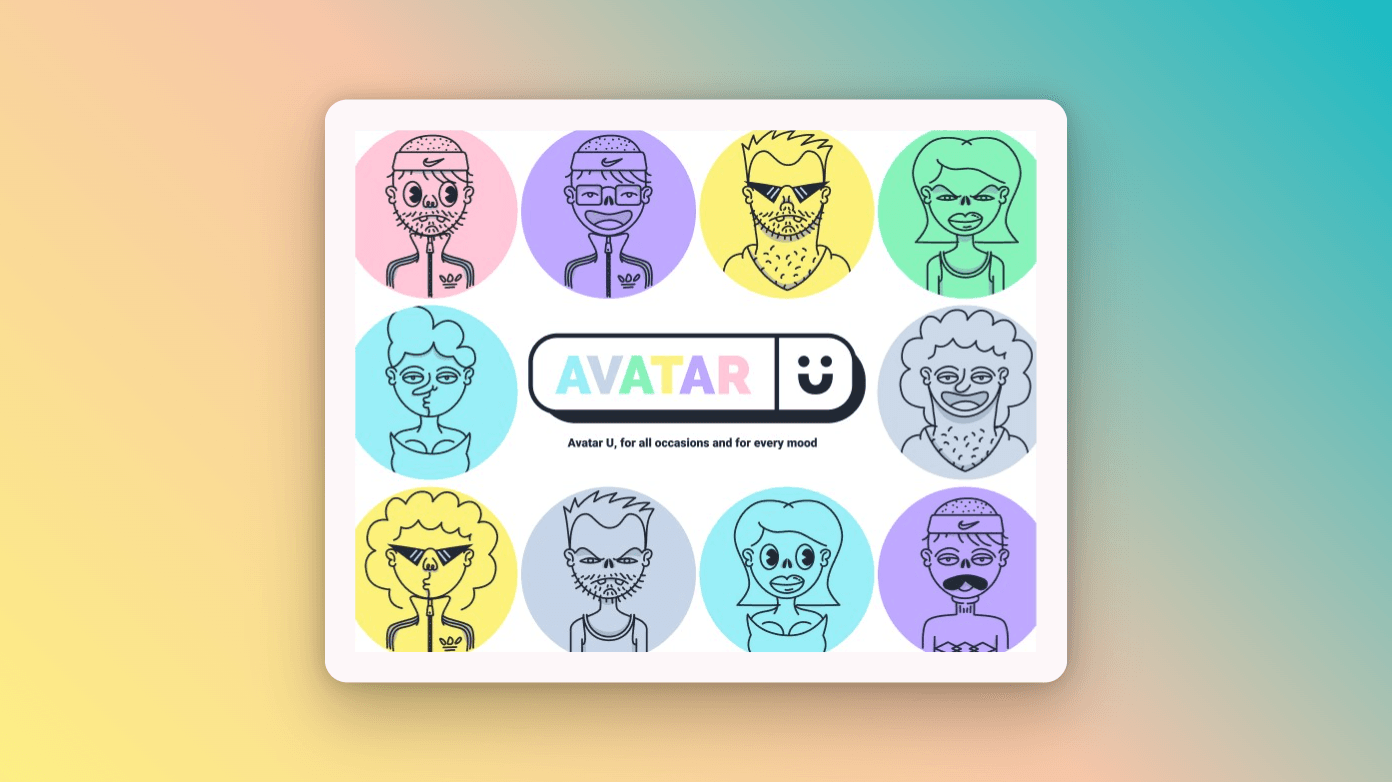 Dayflow is a great way to add life and dimension to any project with customizable and colorful illustrations. You can easily change the outfit, facial expressions, background, etc.
This tool is a go-to if you use Figma, Sketch, or Blush.

3D Sets
Shapefest is a vast library of 100,000+ 3D objects. The collection is divided into texture categories - clay, plastic, metal, ceramic, glass, and textile.
Have fun, and use the library for any user interface design project!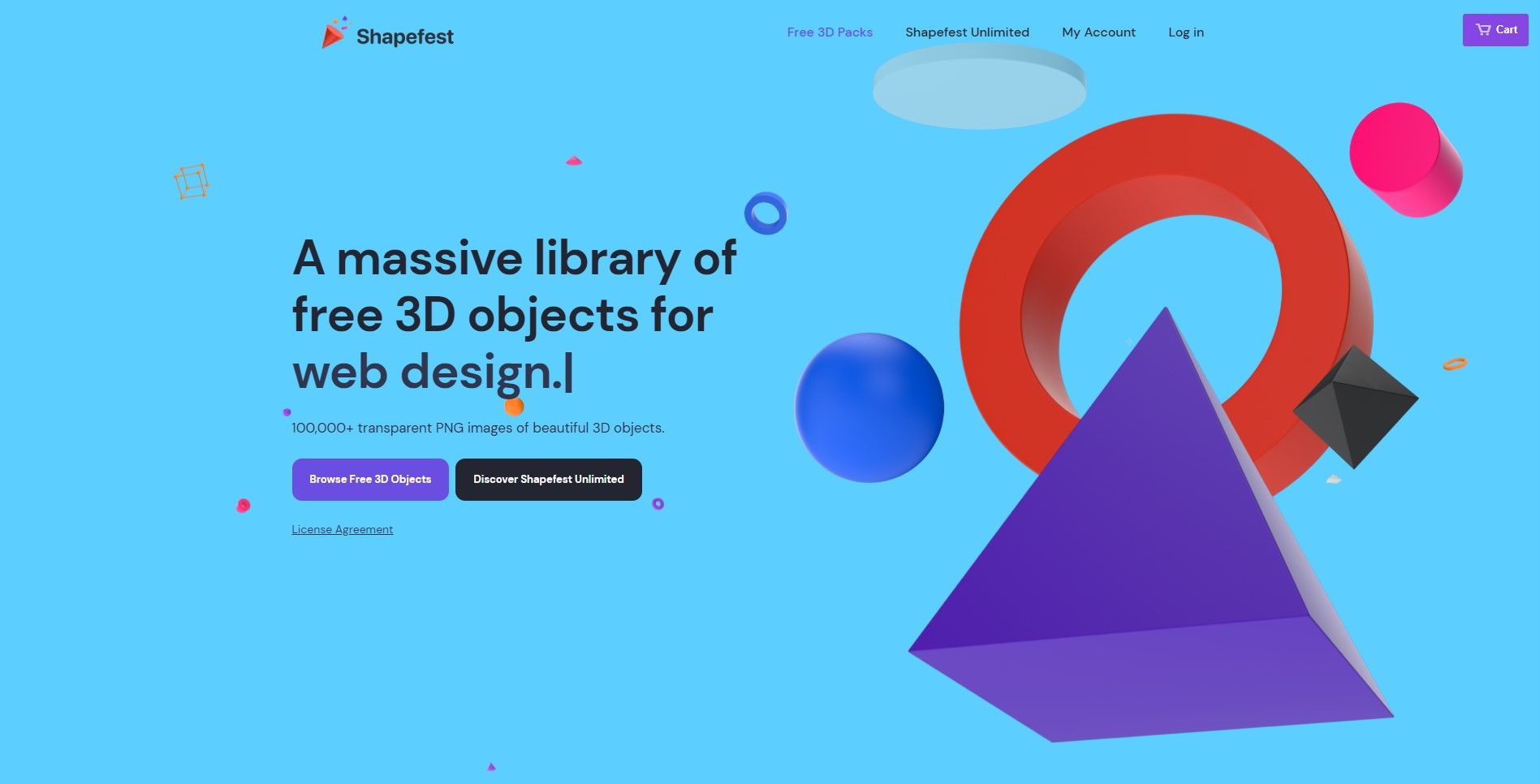 Slam by Craftwork is a well-illustrated set of virtual reality tools and other gadgets in 3D style. Create something unique by customizing objects in Cinema 4D or download pre-made models as a PNG file for your convenience.
If you need something a little more special for your project, Spacers is the tool for you. With 3 characters, 12 poses, and 48 high-quality illustrations, Spacers is ready to use in PNG, Figma files, and Blender.
Make funny and professional websites, apps, and blogs - only your imagination is the limit.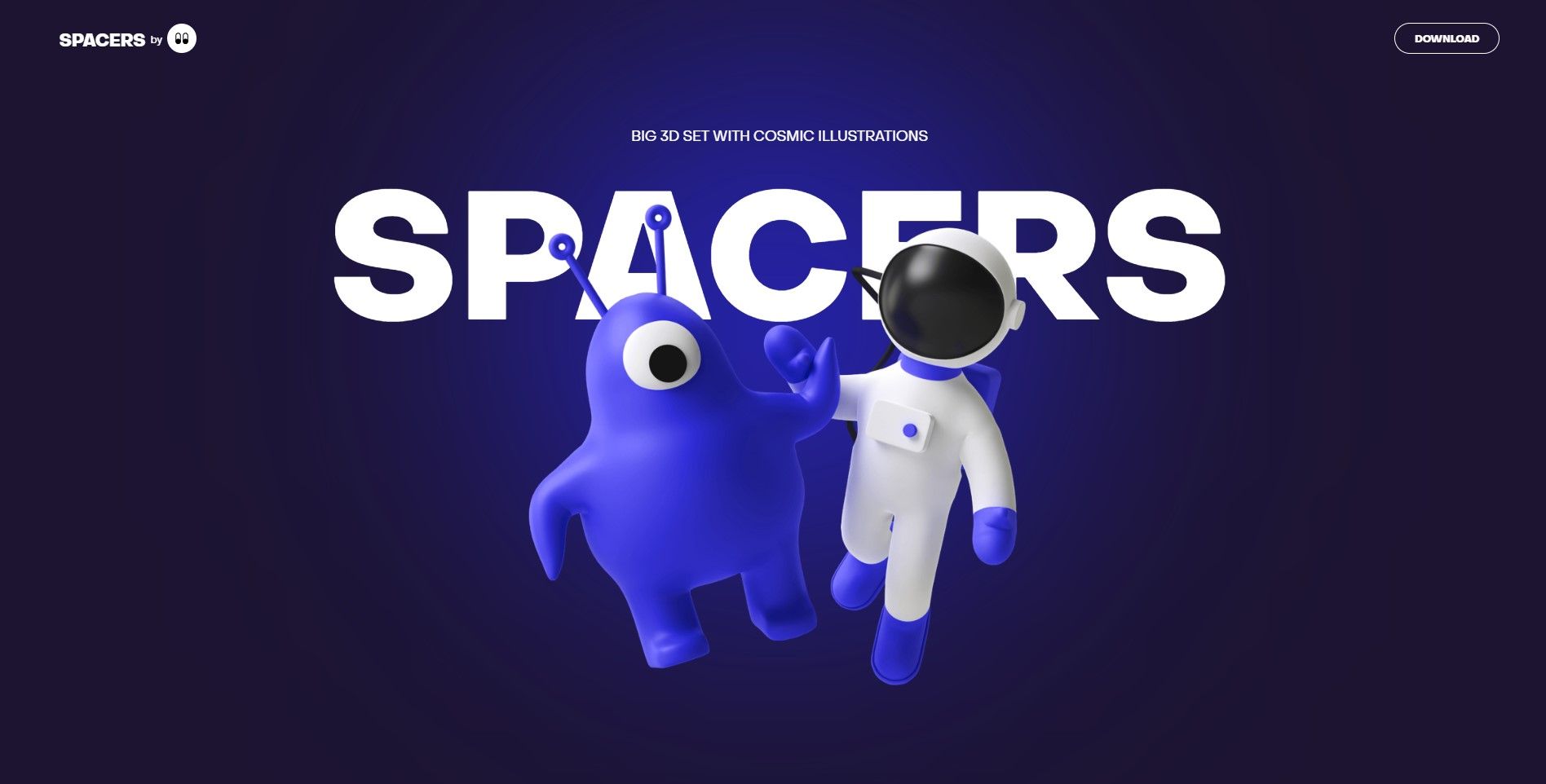 Upgrade your designs to a whole new level with Unco 3D illustrations. Featuring funny characters and technology-inspired objects, you can easily create complex, yet dynamic design works in readymade scenes that stand out from the crowd.
Add a unique flavor to any interface by incorporating these bold illustrations for a premium look - all without breaking a sweat!
Take your visuals to the next level! Easily convert any text or SVG vector into 3D and transform it with animation, customization options, and adjustable settings.
Create stunning content for social media platforms, presentations, websites, and more – all in one place.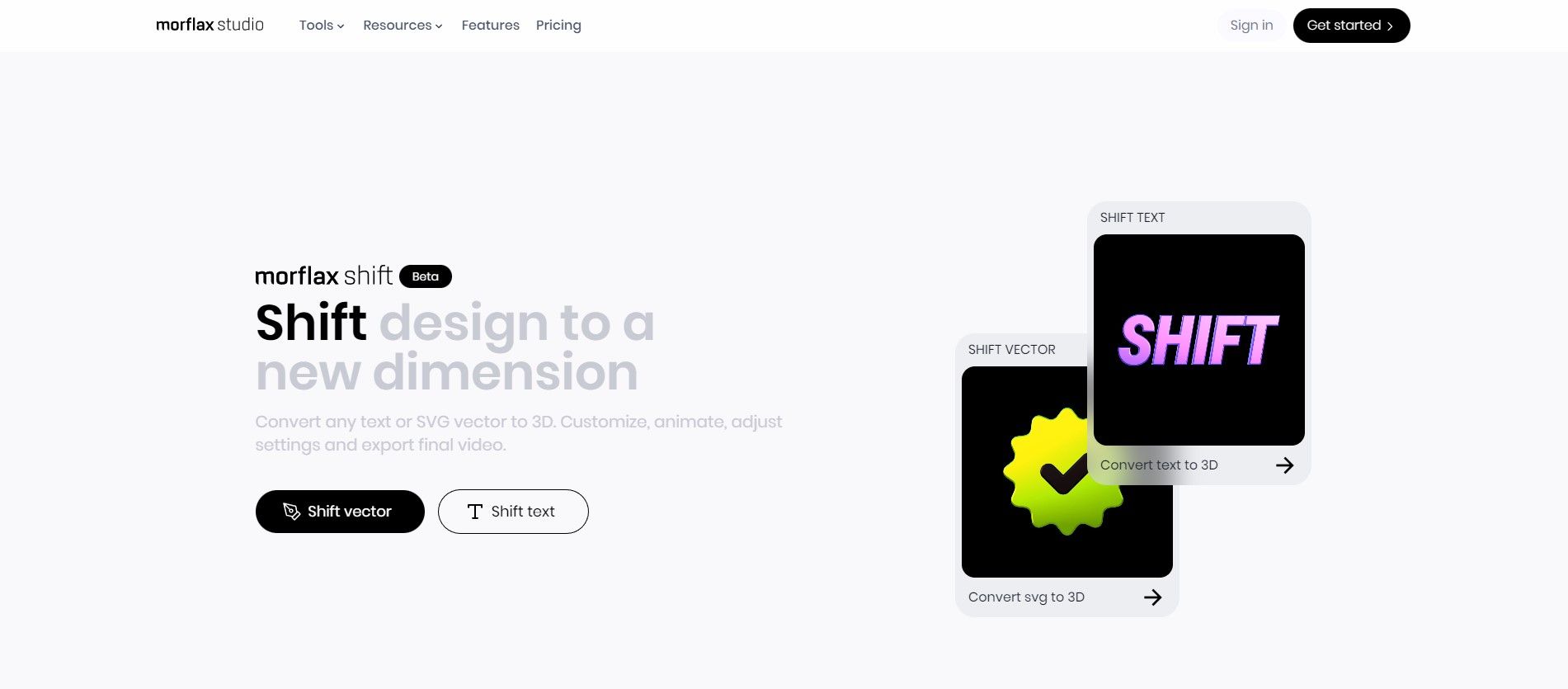 Icons
For icons, you are welcome to look at our list of favorite tools. We have already made a blog post about the free and open-source icon library.
Photos & Videos
Unsplash is a website that provides a vast collection of high-quality, royalty-free photos that can be used for personal or commercial purposes. With its easy-to-use search function and curated collections, Unsplash makes it simple to find the perfect image for any project.

Burst is a free stock photo website powered by Shopify. It offers a collection of high-quality, royalty-free photos and images for commercial or personal use.
The website is designed for businesses, entrepreneurs, and freelance web designers, offering a range of visuals suitable for various purposes, including marketing, product displays, and websites.

To respond to a lack of diversity, Nappy provides a more inclusive and representative selection of royalty-free images that showcase people of color. The website includes a realistic representation of black and brown people.
Nappy helps startups, companies, agencies, and freelancers who want to represent today's generation.

The images and videos on Coverr are suitable for use in various projects such as websites, presentations, and promotional materials. The website provides an easy-to-use search function and categorization, making it simple to find the perfect visual for your project.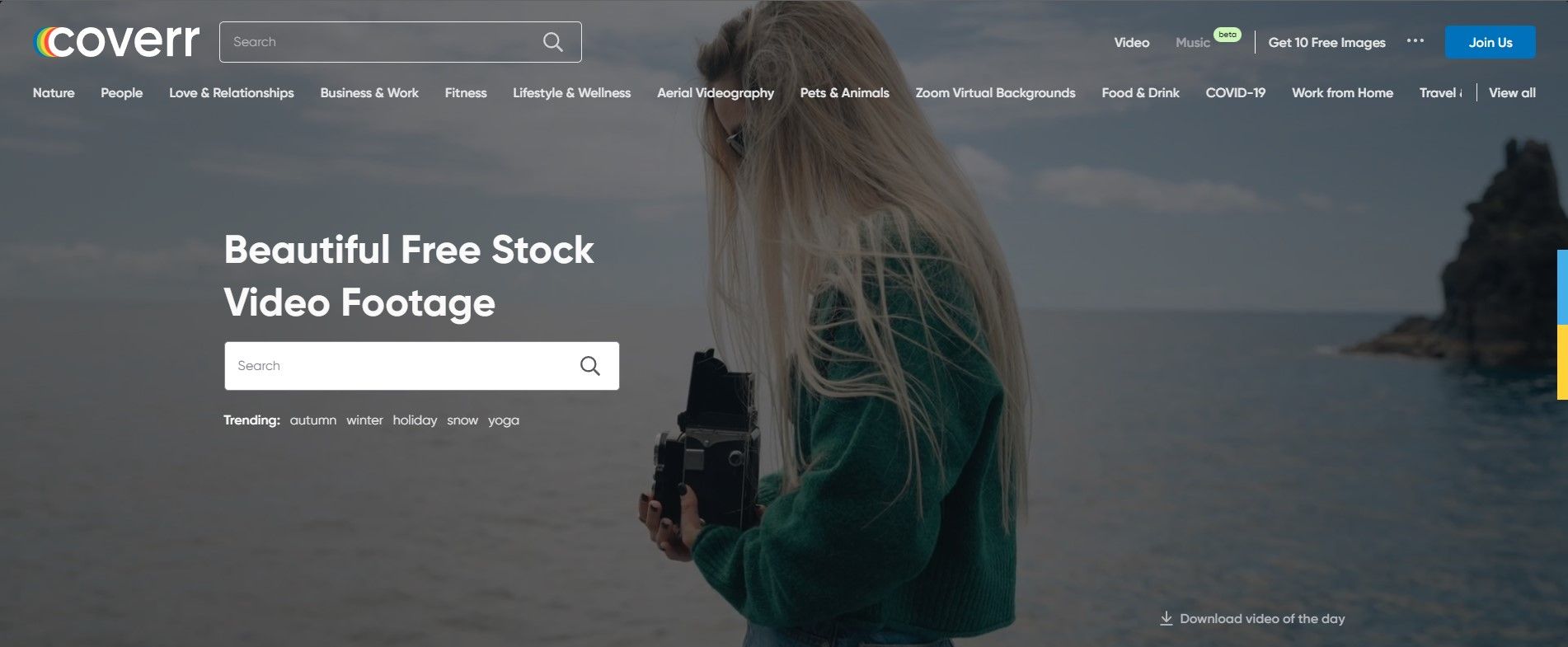 Mixkit is a stock media website offering royalty-free videos, music tracks, sound effects, and graphics for commercial and personal use.
The website provides a one-stop shop to save time and find all your creative needs in professional-grade content. The collection on Mixkit includes various visuals suitable for multiple purposes, such as video production, advertising, and website design.
Transform your browser into a powerful photo studio that can create stunning photos and videos in just minutes. Colorful is an intuitive drag-and-drop 3D photo studio that makes it easy to build your scenes and produce professional-grade product photos.
This straightforward tool gives you everything you need to bring your visual creations to life.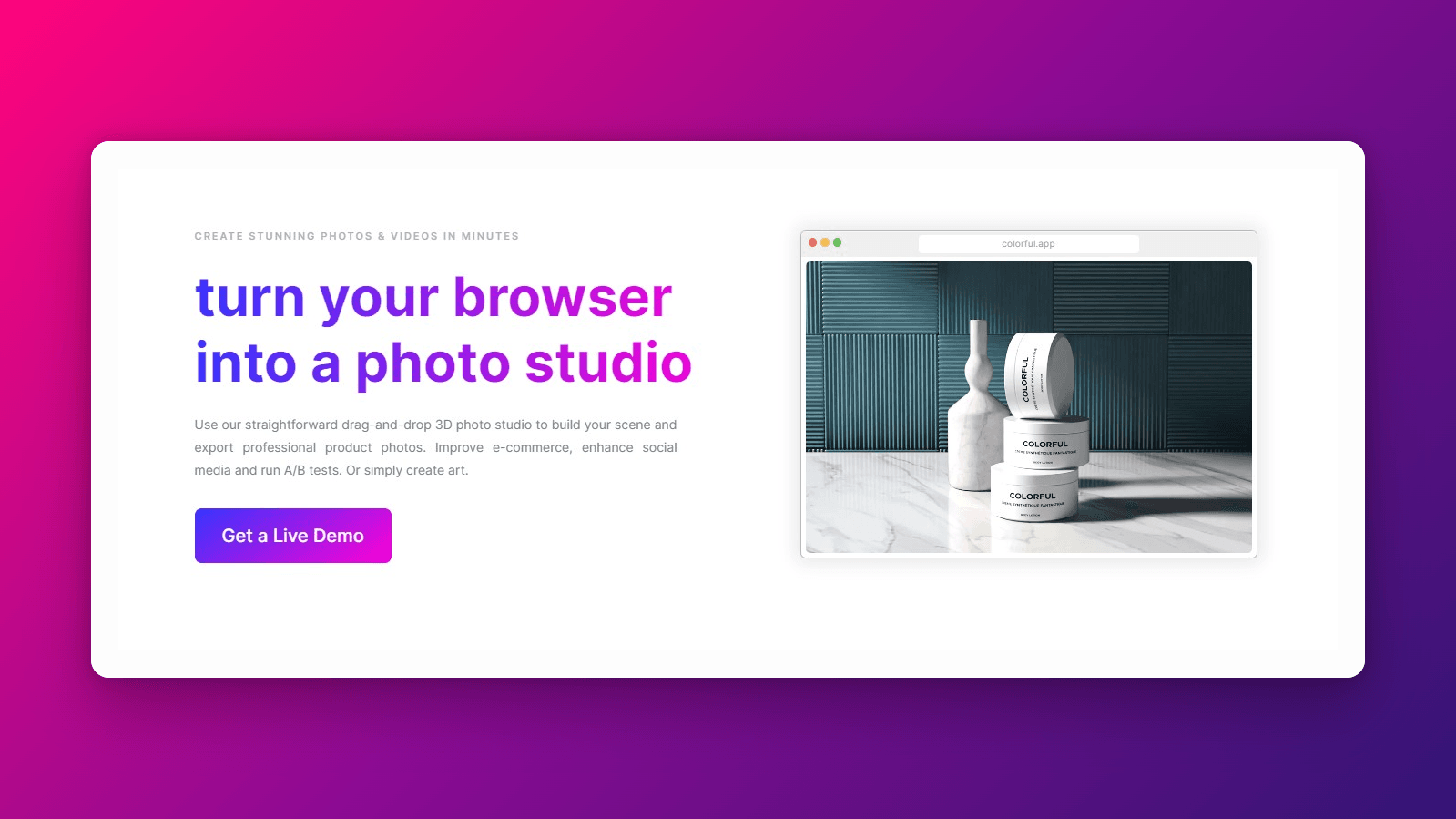 Mockups
Ramotion Store is an online marketplace offering premium mockups created by the talented designers at Ramotion. The store features a popular collection of devices such as iPhone, iPad, iMac, Macbook, Apple Watch, and Android phones.
Mockup World is an online platform that curates the best free mockups from the web, making it easier for web designers, businesses, and everybody in the freelance world to access quality design assets. The platform features mockups for multiple design needs, including packaging, branding, and product displays.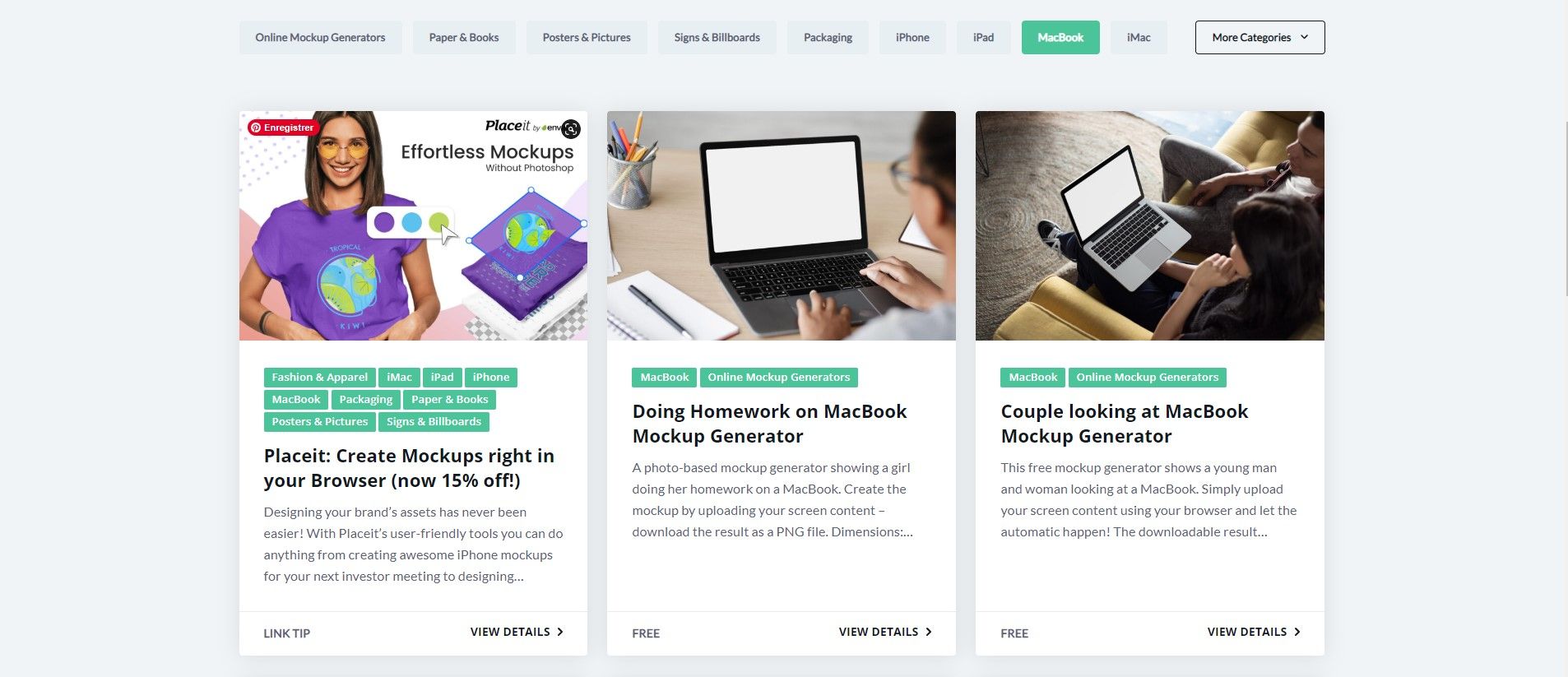 This tool allows you to create product teasers using animated mockups. Animockup provides a simple and intuitive platform for web designers, businesses, and marketers to showcase their products dynamically and engagingly.
With Animockup, you can add your designs to a range of device mockups and animate them in seconds, creating eye-catching videos without a learning curve - it's so easy to use.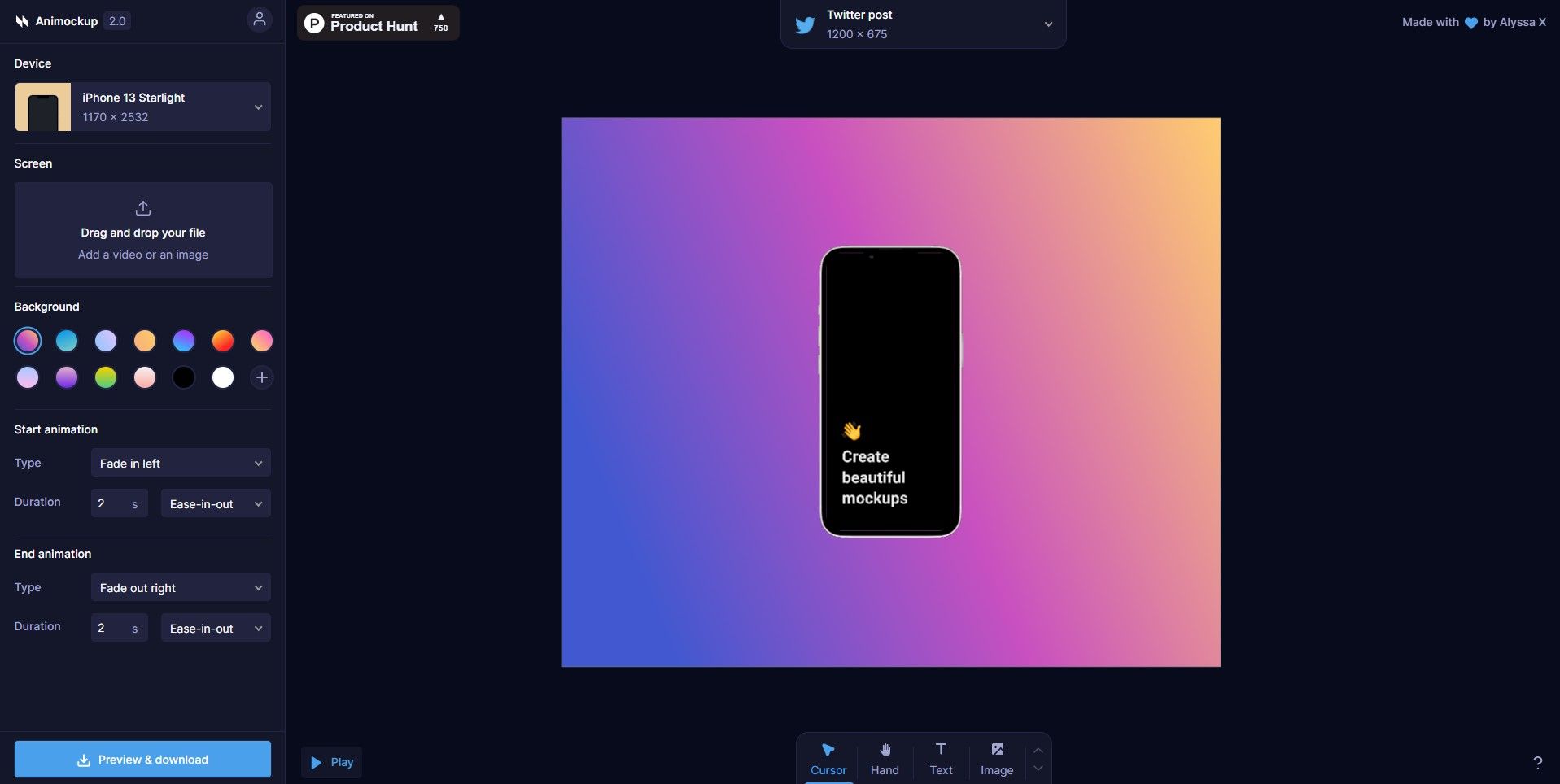 This extensive library of 6,800+ device mockups offers quality mockups with Figma, Sketch, Adobe XD, and other features like the Angle plugin that allows you to place your screen into perspective mockups. You can find different mockup devices, including phones, tablets, laptops, and desktops.
They also have a free plan to try it out!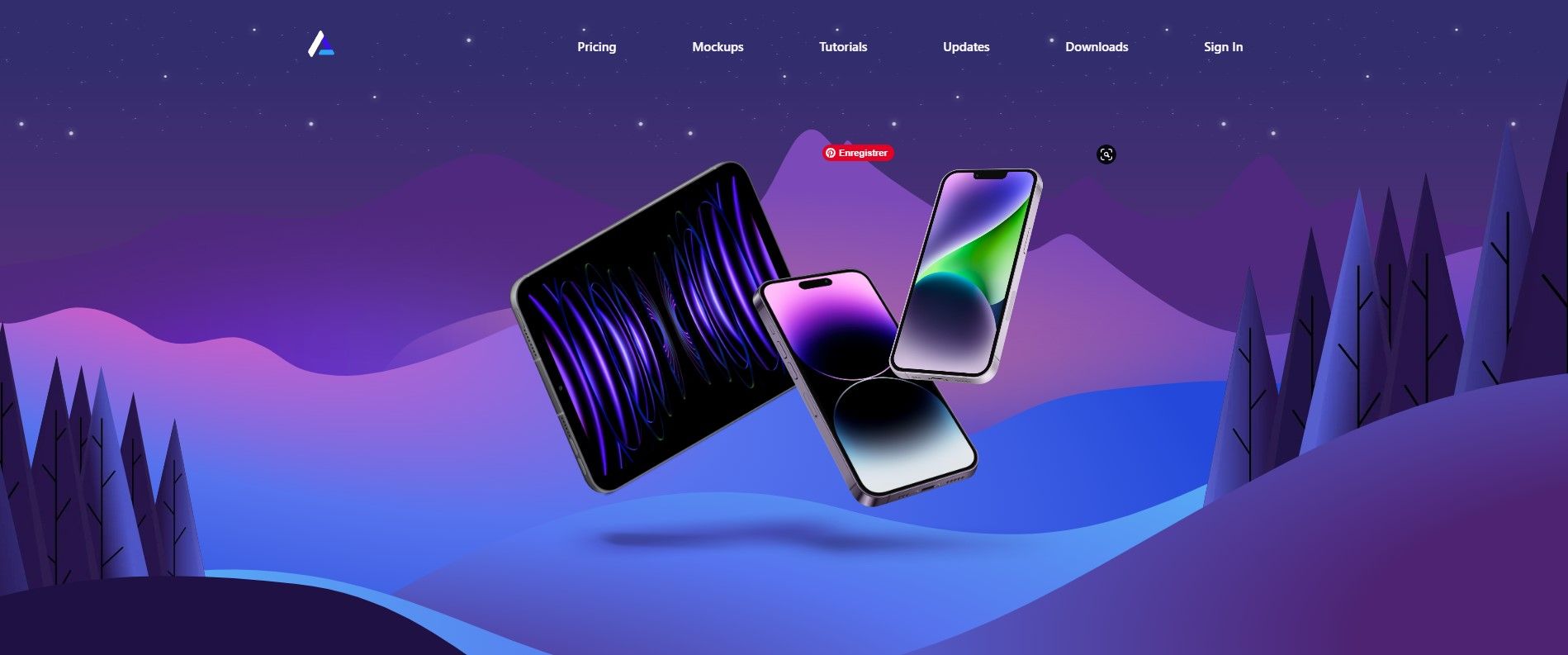 Designstripe Mockups is a library of beautiful and customizable mockups. The library includes mockups for several design needs, including packaging, branding, and product displays. The mockups are fully editable for unique presentations that stand out.
Designstripe Mockups provides a simple and convenient solution for businesses, marketers, and freelance web designers looking to showcase their products professionally and engagingly.
Placeit is a well-known online tool for businesses, marketers, and designers who want to generate mockups quickly. With its extensive library of mockups, logos, videos, and other design assets, you can create professional and engaging presentations, marketing materials, and more.
The user-friendly interface makes it simple to add your images, text, and logos to templates without the need for software or expensive design expertise.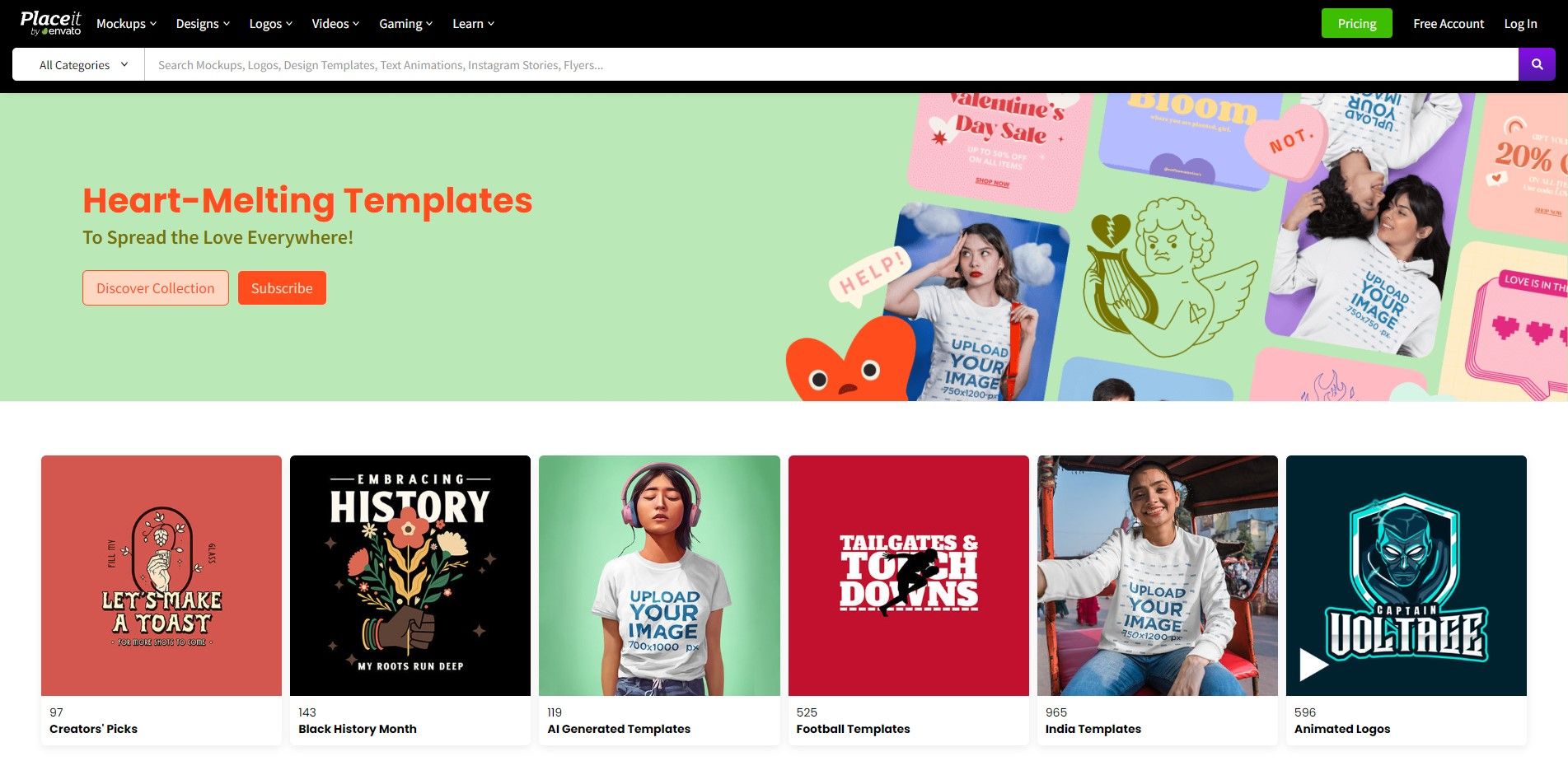 Colors
Coolors is a platform that provides a user-friendly color scheme generator to assist designers, artists, and creative individuals find the perfect color palette for their projects.
With its simple and intuitive interface, users can effortlessly generate an unlimited number of color combinations by clicking a button or entering a specific color. Additionally, the platform allows users to save and organize their favorite color palettes and share them with others.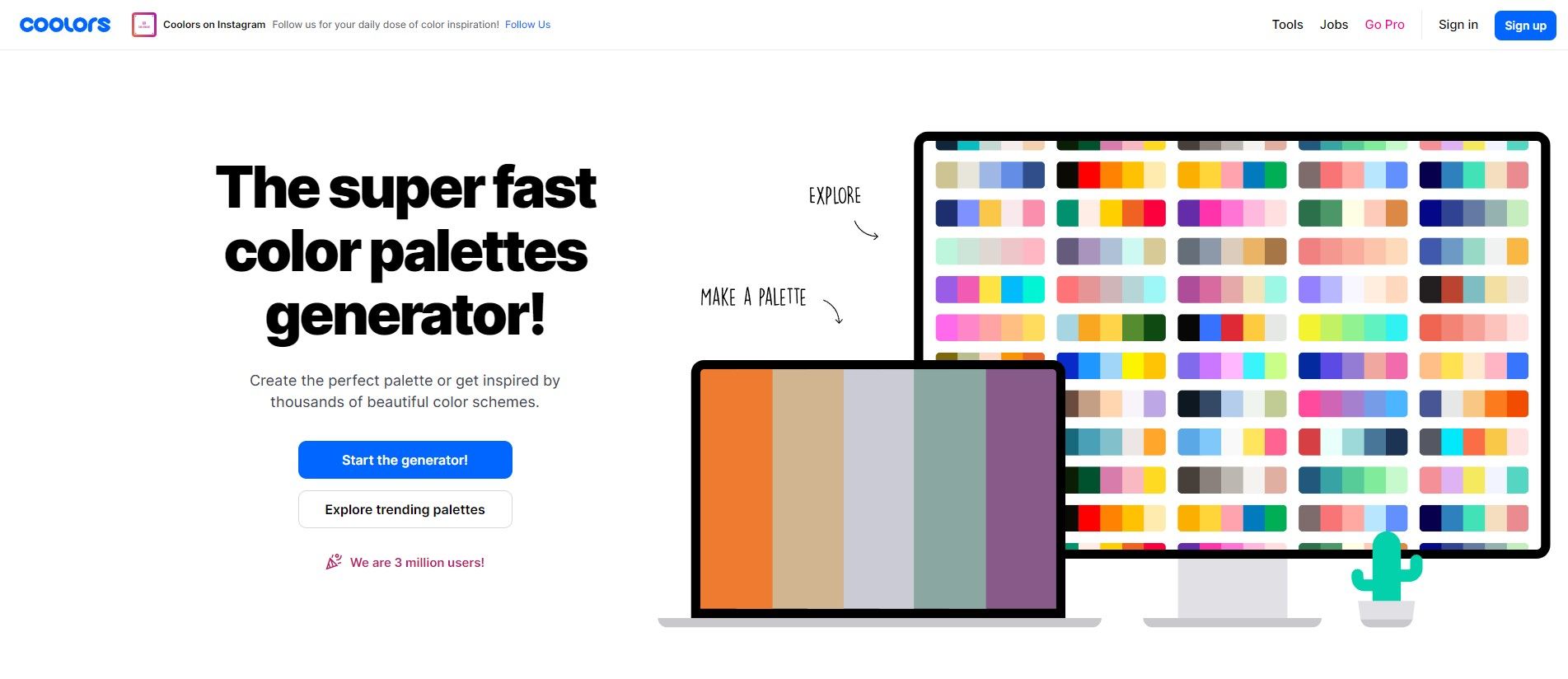 For premade color palette Color Hunt is an easy tool to use. It allows designers, artists, and creatives to explore and experiment with color combinations.
You can browse, save, and share your favorite color palettes, making it an accessible and valuable tool for anyone looking to add a touch of color to their projects.
If you are looking for a great source of gradient colors for your next project, Grabient is an online library of high-quality gradient colors, perfect for any design project.
You can edit the colors and the gradient direction before copying the result in CSS - a tiny bonus for web developers!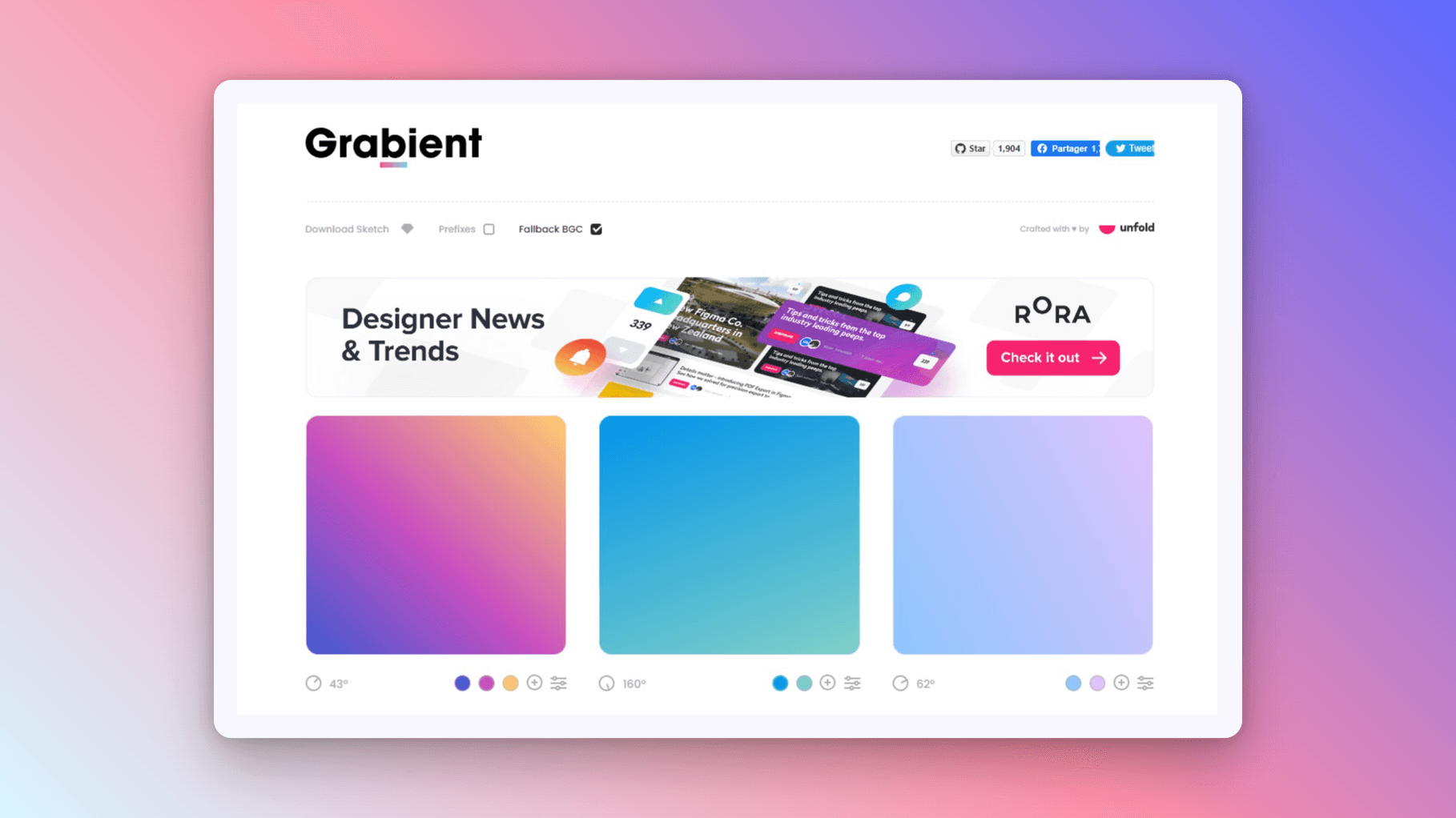 With its unique approach, Picular offers a fast and easy way to generate color palettes inspired by real-world examples and current trends.
Enter a keyword related to your project, and Picular will use Google Images to create a color palette based on the most relevant and popular images.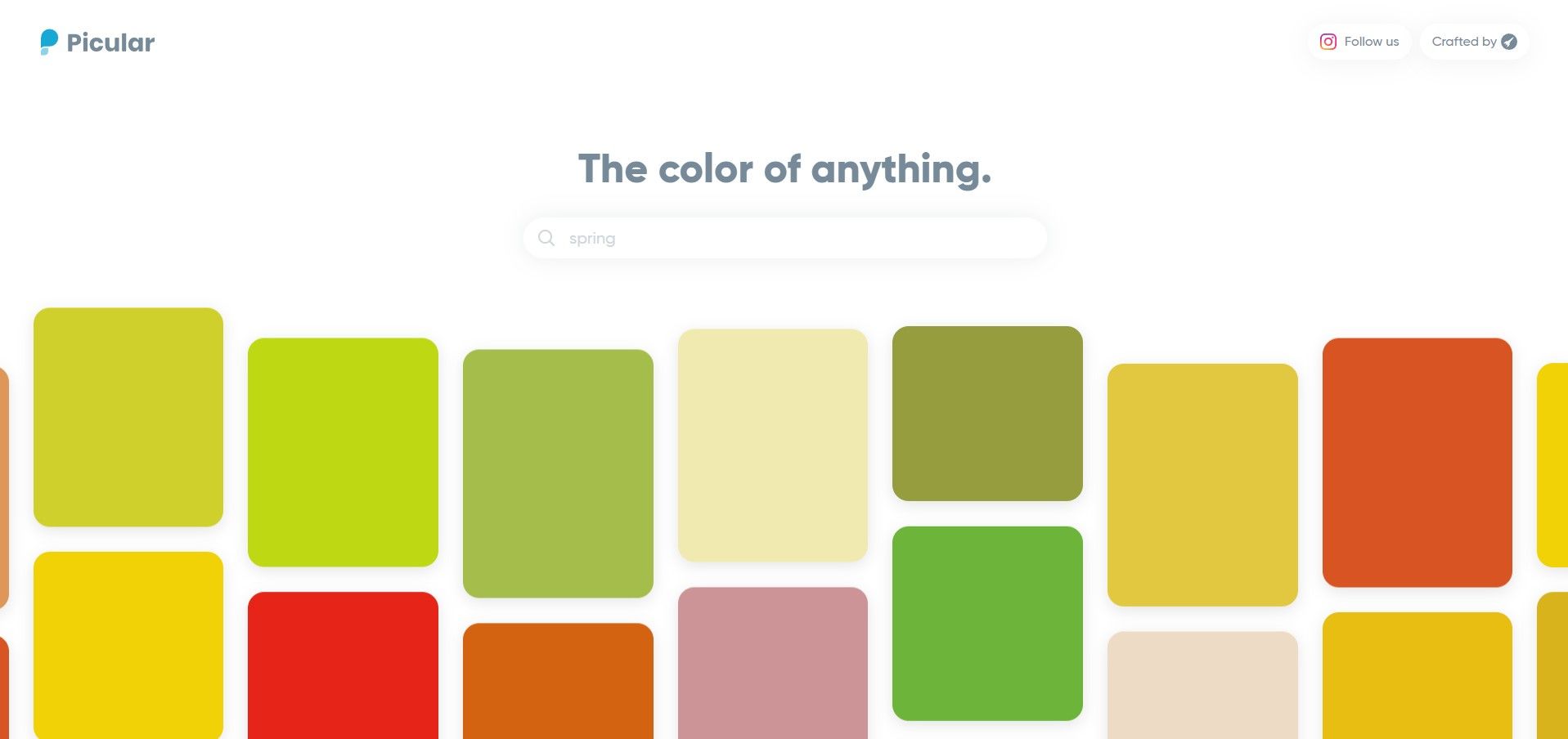 Palettemaker is an online platform that helps creative professionals to create, customize, and preview color palettes for their projects.
Whether you're working on UI/UX, illustrations, web designs, apps, branding, or other designs, Palettemaker has the tools and features you need to bring your vision to life.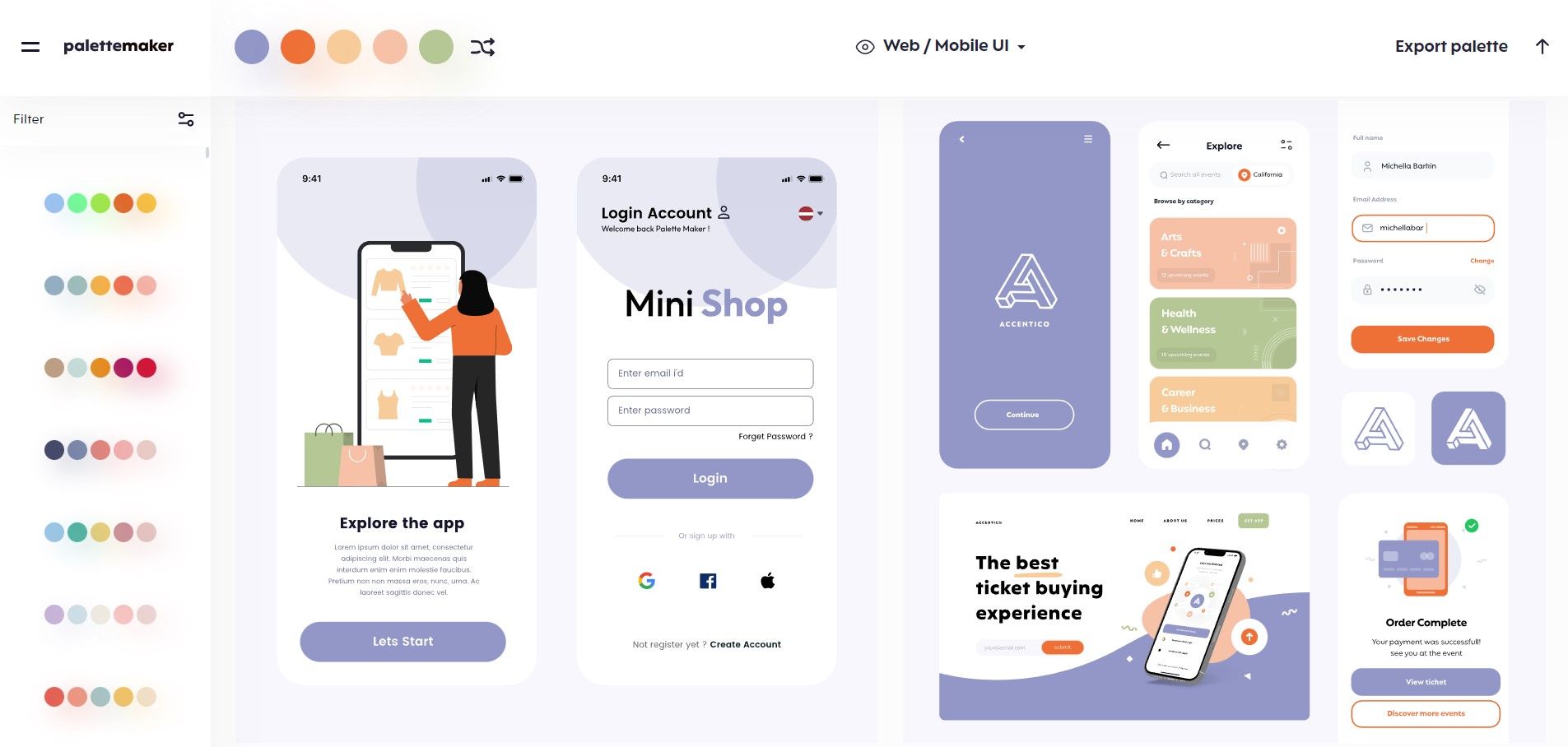 Chroma is a powerful color tool providing designers, artists, and creatives with the tools to elevate their designs.
Its suite of color tools includes an eyedropper, color picker, and palette generator. Easily select and experiment with color combinations, preview palettes, and save favorite combos for future use.

Design tools
Web design is essential to creating an online presence in today's digital age. Having an attractive and user-friendly website, whether it's a personal website or a large enterprise, can make a significant impact on your online success.
Various web design tools make the process much easier, and we will peek at the best web design tools available and explore the features that make them stand out.
Design & Prototyping
Figma is a cloud-based, collaborative design platform that enables teams to work on the same project and get real-time feedback. This web design tool is simple to use - there will be no learning curve.
Figma ensures that designers and developers can work together without stepping on each other's toes. Its ability to access designs from anywhere makes it an ideal solution for remote teams.

For all freelance web designers, this platform has attracted a reputation as one of the best tools in the industry. Penpot is a cloud-based platform that provides a comprehensive suite of tools for web designers and developers.
This open-source resource makes collaboration easy and speeds up the development process with a user-friendly design environment.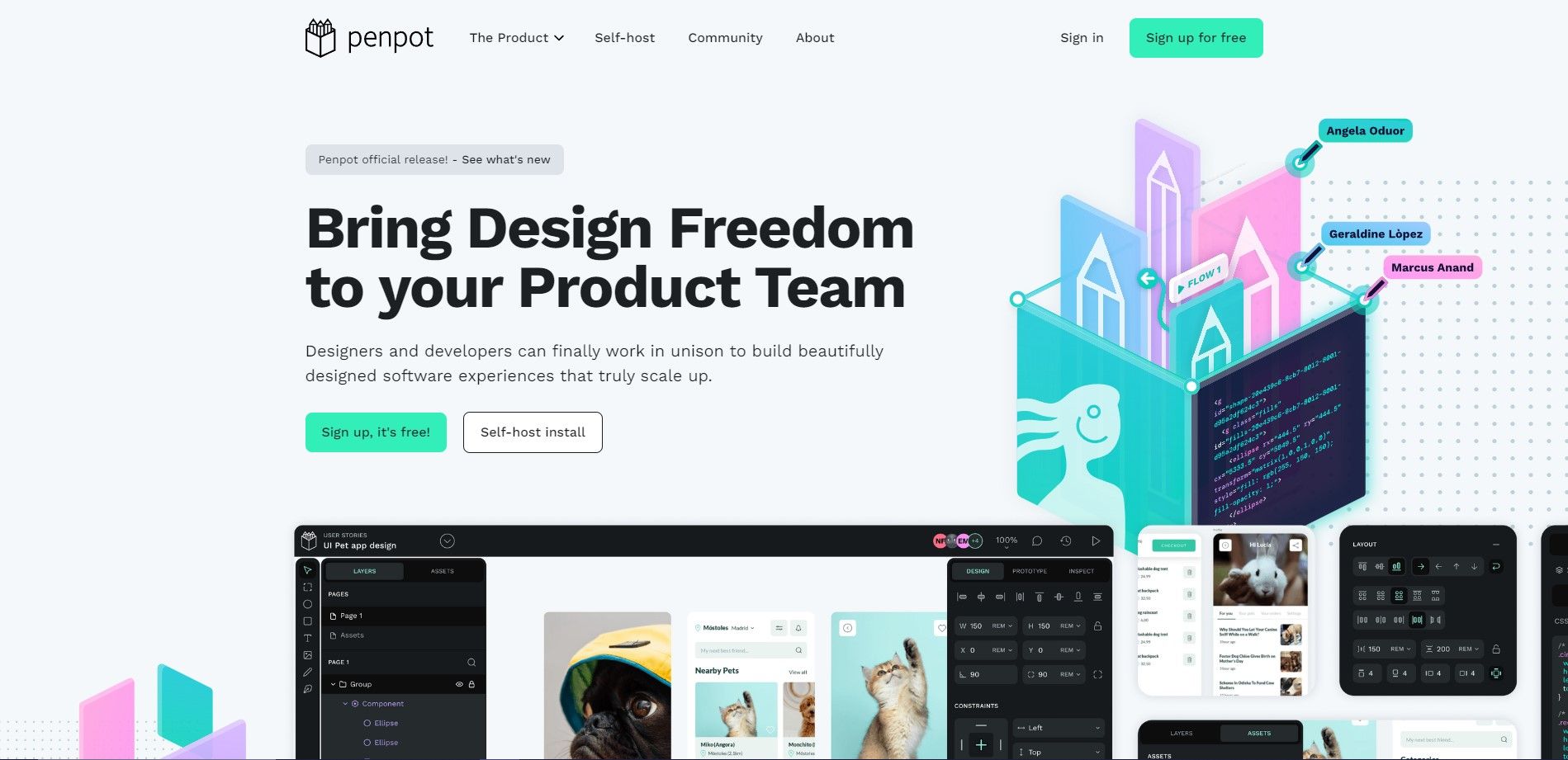 If you want a UI tool built explicitly for creating mobile products, Play will help you with its intuitive interface and powerful features.
You can seamlessly import your Figma components, styles, and pages to take your design process to the next level. Continue to refine your designs and add interactive elements directly on your mobile device, making it easier and more efficient to bring your creative visions to life.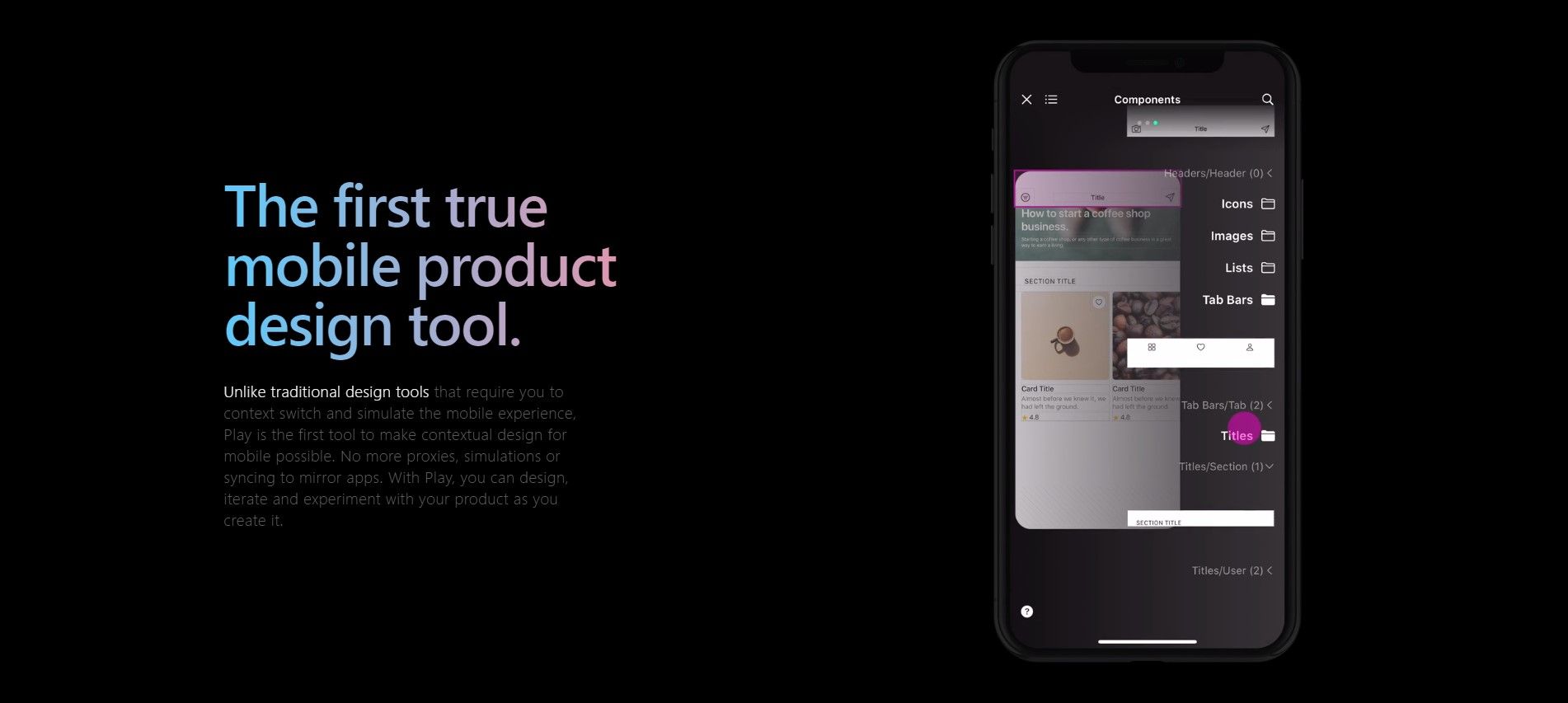 Affinity is a comprehensive and intuitive design suite that provides professionals and amateurs various tools for photo editing, publishing, graphic design, and illustration.
Whit accessibility, affordability, and high performance, Affinity empowers users to create stunning visual content with ease and precision.

Pixso is an all-in-one design tool that simplifies the digital design process for UX/UI. It's designed for collaborative and creative teams, allowing them to quickly prototype, design, program, and deliver digital products.
Web developers have access to code snippets ready to paste into their favorite code editor for a smooth transition from design to development.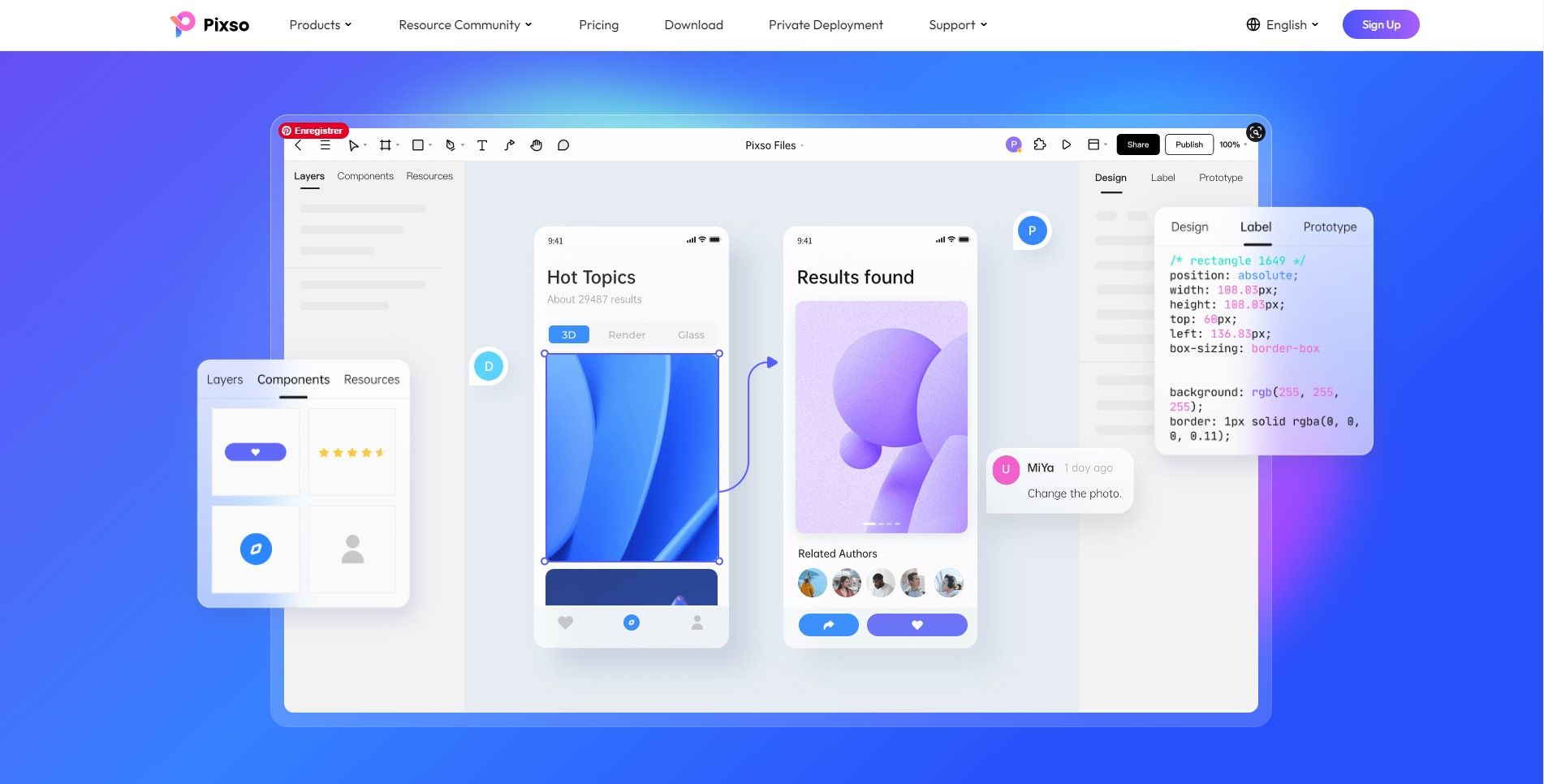 Sketch is a powerful tool for digital design. The range of features makes it an excellent tool for freelance web designers - design frameworks, prototypes, websites, mobile apps, and other digital products all in a single platform. Define text styles, colors, and components to use, and reuse across your project.
Sketch provides the tools and flexibility you need to bring your ideas to life.
Design System
Supernova makes it easy to create and manage design systems. Its intuitive interface allows designers to create, store, and access design frameworks, text styles, and other design assets. The platform also allows for seamless collaboration with clients, making it ideal for teams and agencies working on the same projects.
Supernova offers a free plan, making it accessible to everyone, regardless of budget - create your Material Design.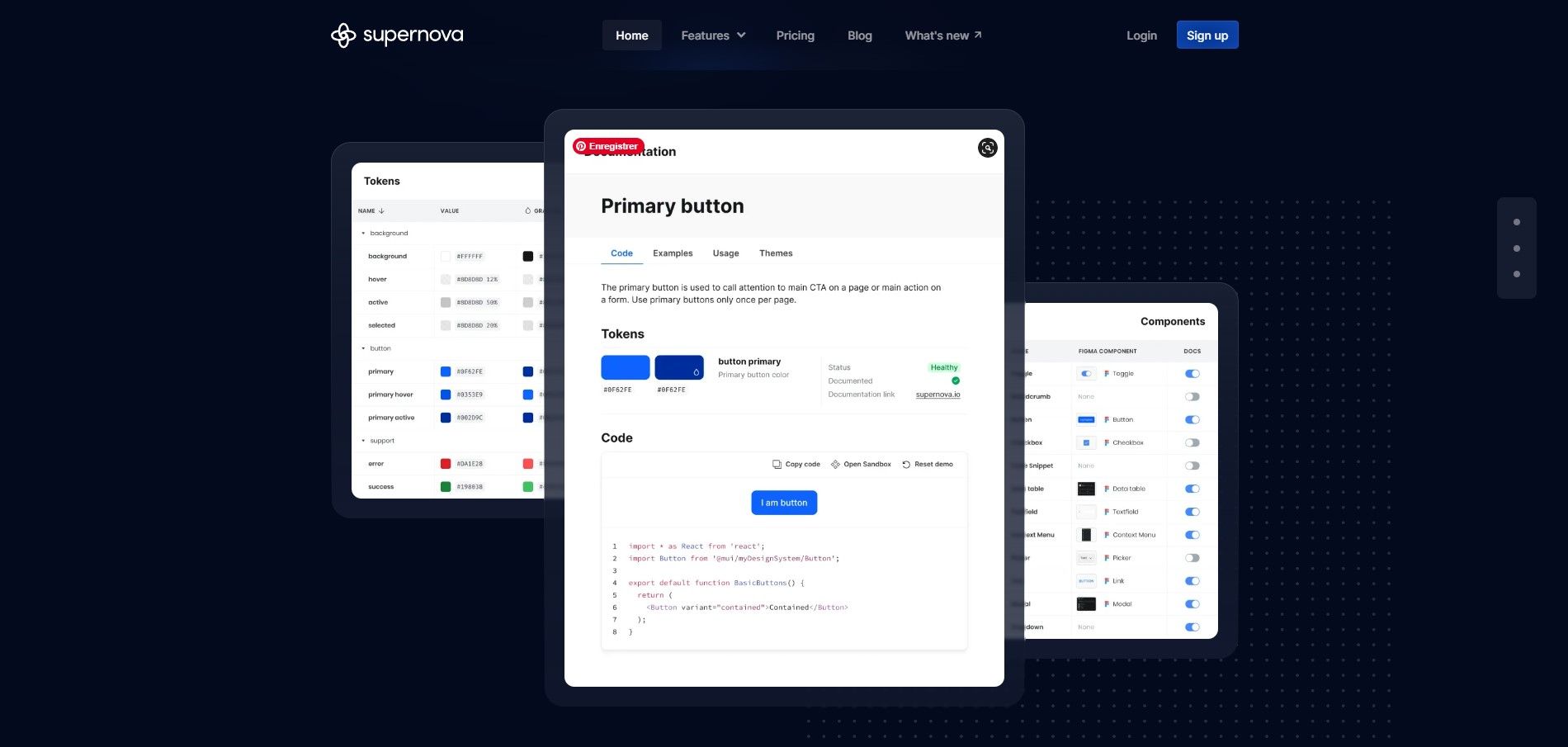 Design System Manager is a platform that helps connect design and code to improve the efficiency of design and development teams. With DSM, teams can work smarter, faster, and more in sync, reducing the need for manual updates and allowing for seamless collaboration on projects.
This design tool provides a centralized hub for design assets, making it easy to access and use the latest design elements in your projects.
Its intuitive and affordable tool seamlessly manages your digital brand guidelines and assets. Lingo is the one-stop platform that offers a centralized hub for your brand and improves the process of creating and organizing your brand identity or that of your clients.

Empower your design team with Zeroheight, a platform to centralize your brand's design system. Unite designers, engineers, web developers, and marketing teams with a single source for your design assets.
Create a community around your design system with well-documented guidelines, easily accessible by everyone within your organization or shared with partners and the public.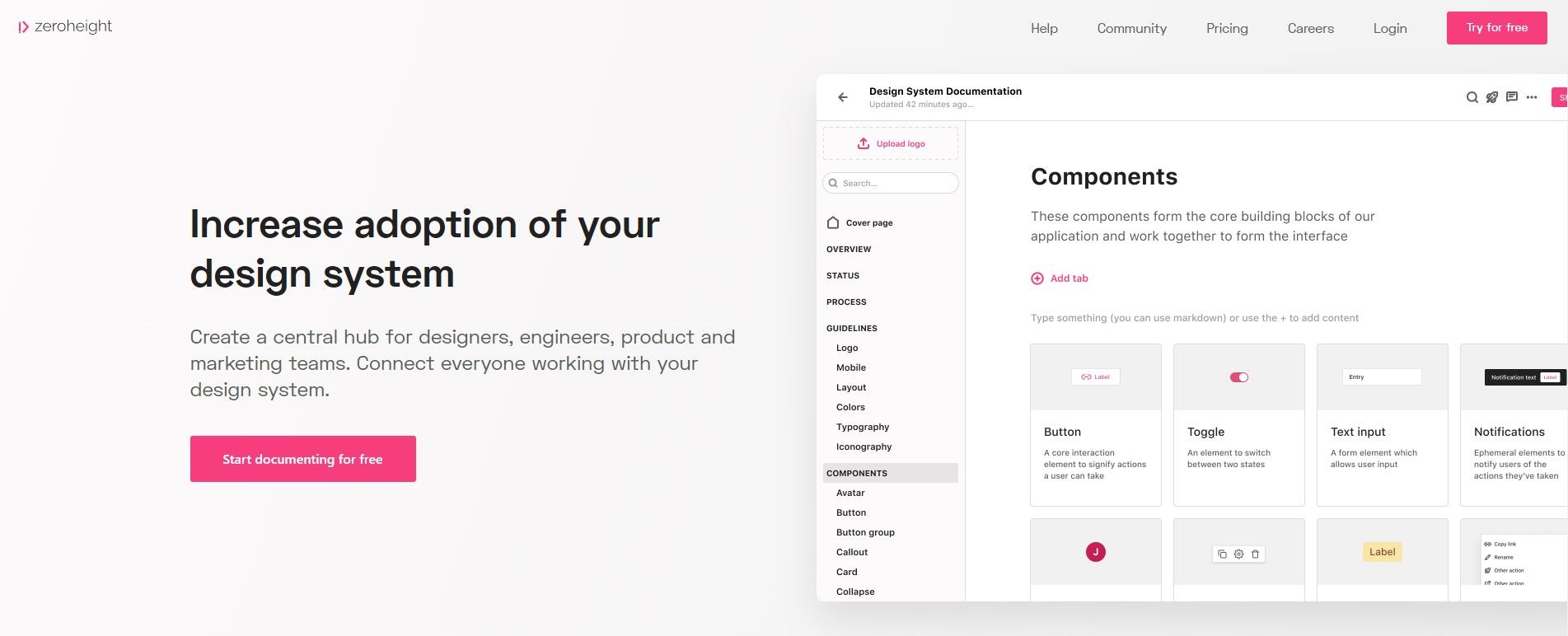 Maximize the impact of your design system with Interplay. Facilitates the process by importing React components and design tokens, establishing a seamless connection between design and code. Stay organized by curating and publishing versioned releases, complete with descriptive release notes, ensuring that everyone is up-to-date on changes.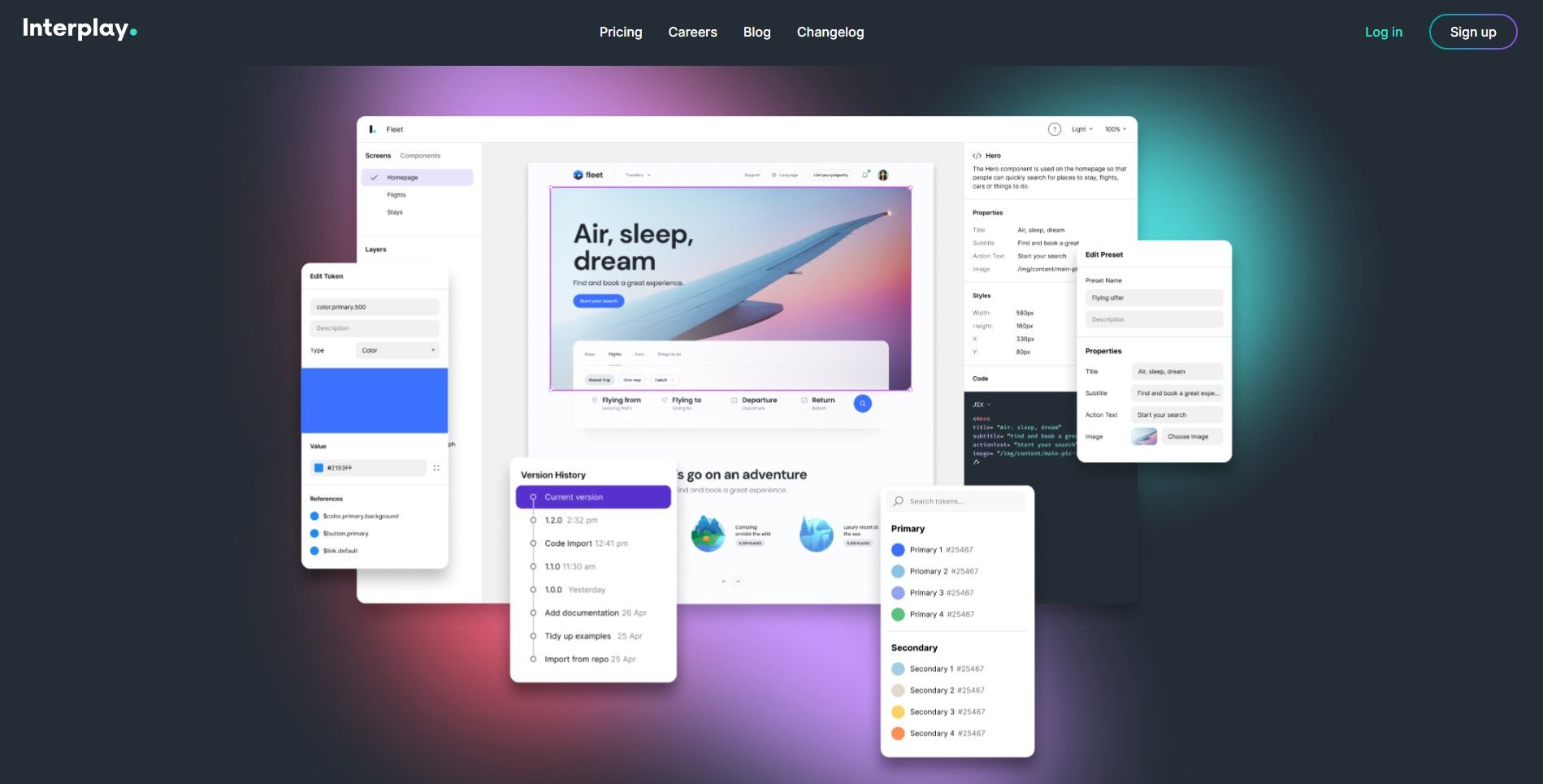 Optimize your brand asset management with Brandy. Say goodbye to hours spent searching for logos, color palettes, product photos, or fonts. Keep all your brand assets in one central and organized location for easy access and consistency. Brandy saves you time and increases efficiency in your design process.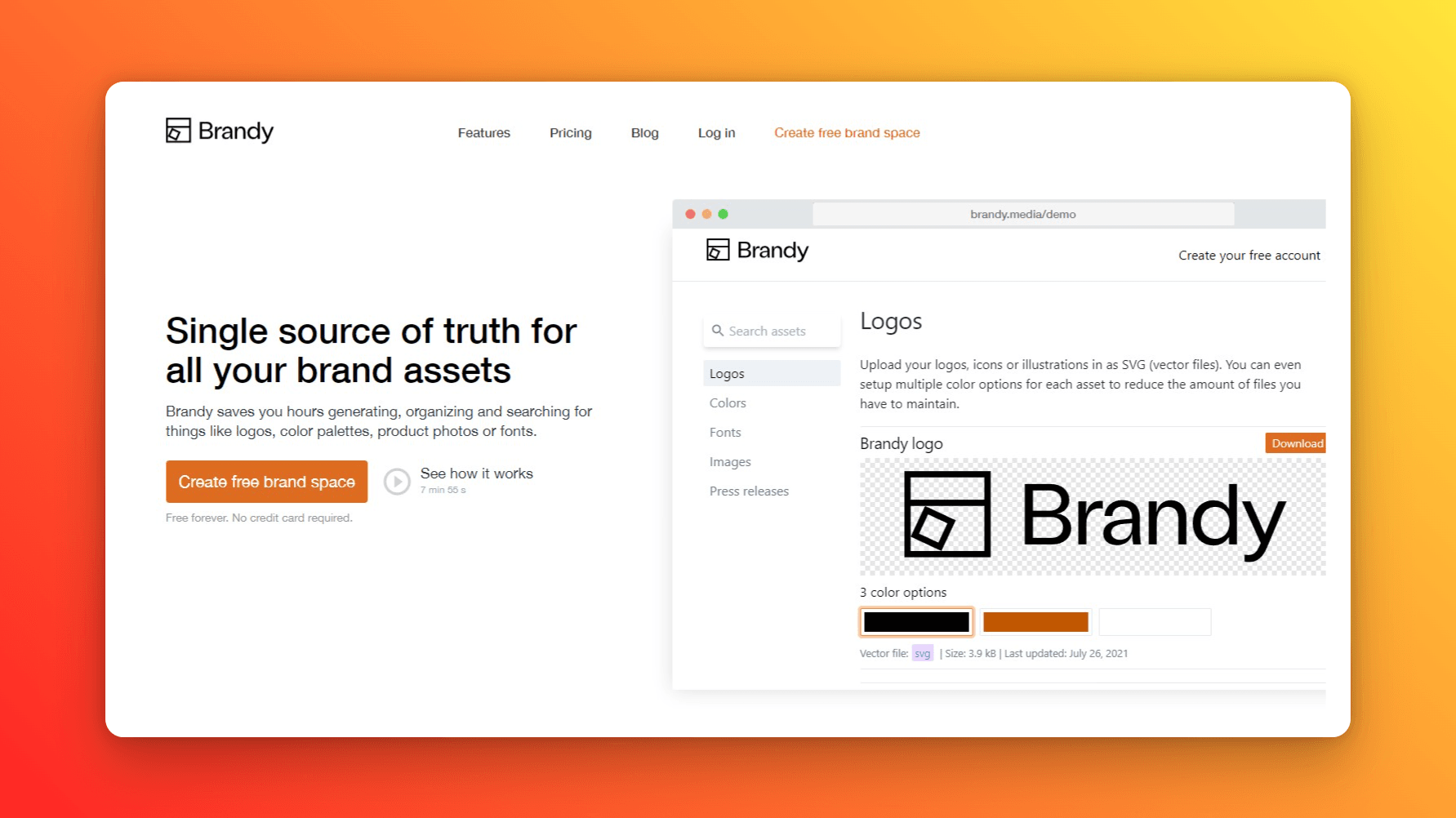 Accessibility
Accessibility is an essential aspect of modern web design that often goes overlooked. It refers to making digital content and services usable by everyone, including those with disabilities.
With the increasing number of people who have web access, it's essential to design with accessibility in mind to ensure that everyone can have a positive and inclusive user experience.
The Accessibility Not-Checklist is a comprehensive guide to help ensure that all crucial aspects of accessibility are covered in your design and development process. It provides a fundamental overview of the key considerations rather than a comprehensive education on WCAG guidelines.
This resource is ideal for individuals new to accessibility and looking to establish a solid foundation in the field.
The Cards for Humanity tool promotes inclusivity in your designs, making them accessible to all individuals, regardless of their situation or context. Its practical approach helps ensure that everyone can access, use, and enjoy a seamless service experience.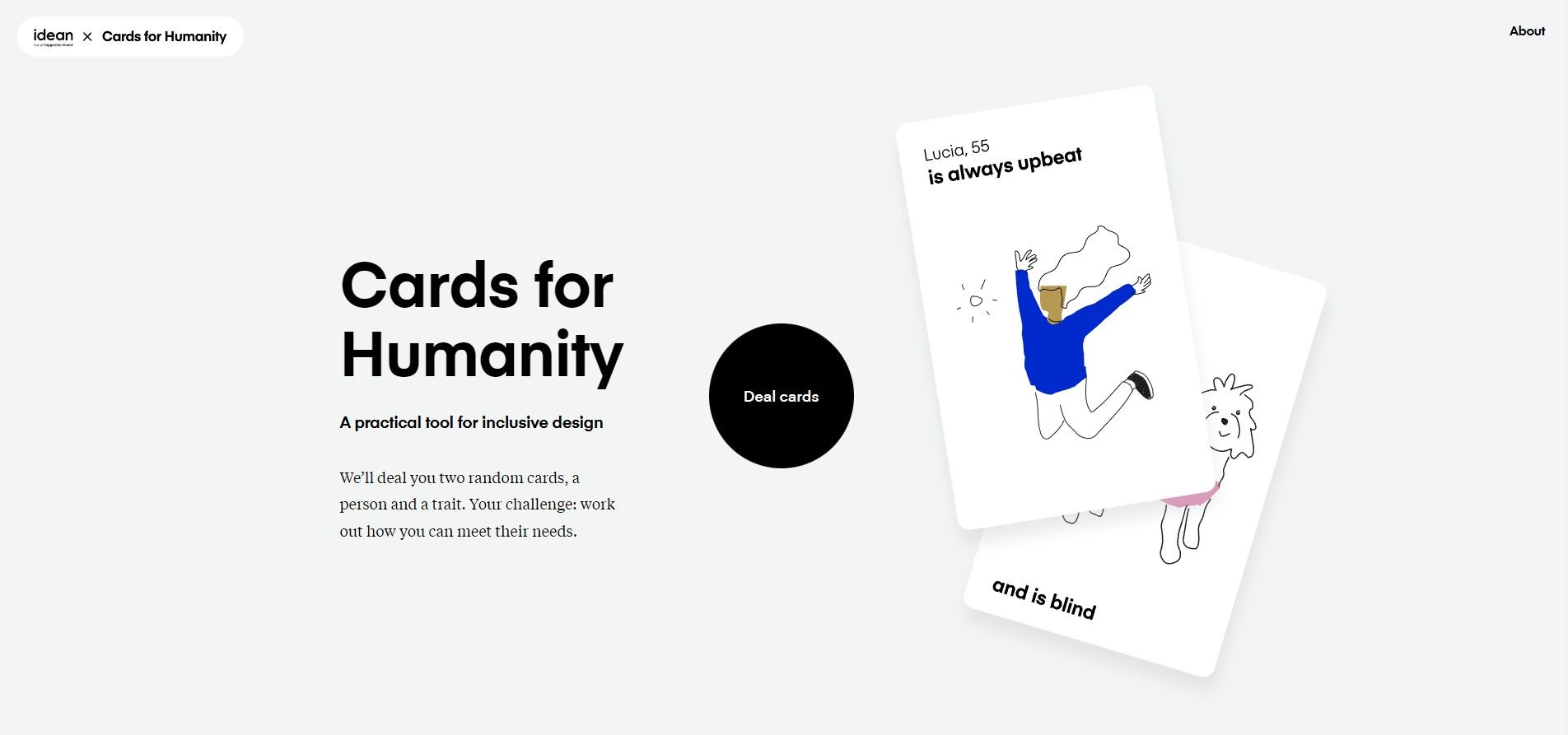 Who Can Use makes it simple to create inclusive and accessible digital experiences that meet the needs of all users. The tool provides an easy-to-use interface to evaluate and improve the accessibility of your designs.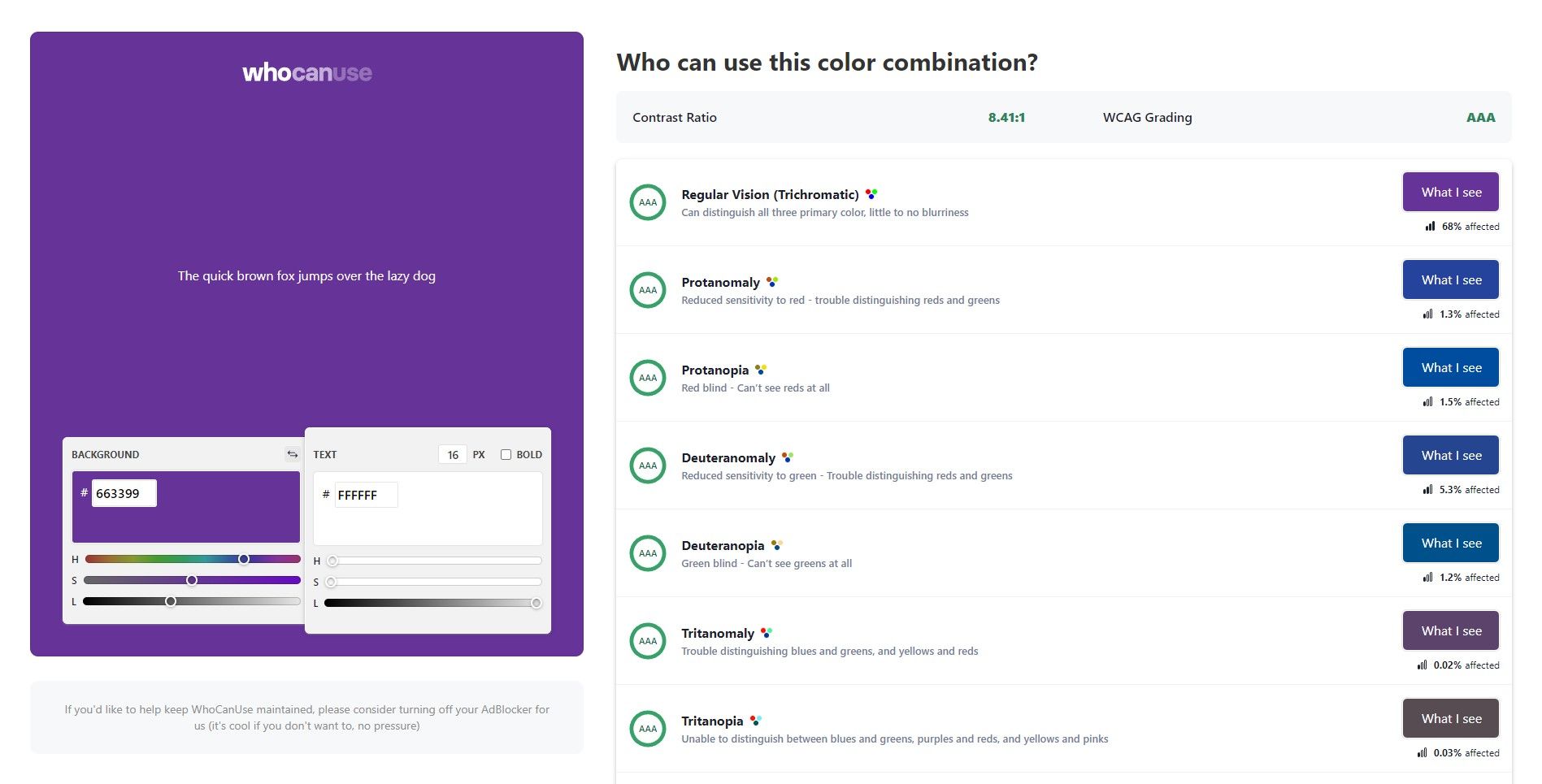 Organization & planning tools
Staying organized and on top of projects is critical to success as a freelancer. With a constantly growing to-do list and the need to manage multiple clients, it's essential to have tools to help your work and keep everything in one place.
From task management to client communication, time tracking, and project management tool, we'll cover the top tools that will help you stay productive and organized.
Clover is a workspace management tool for freelancers, small businesses, and individuals. This platform allows you to take notes, update your daily planner, and keep all your to-dos in one place.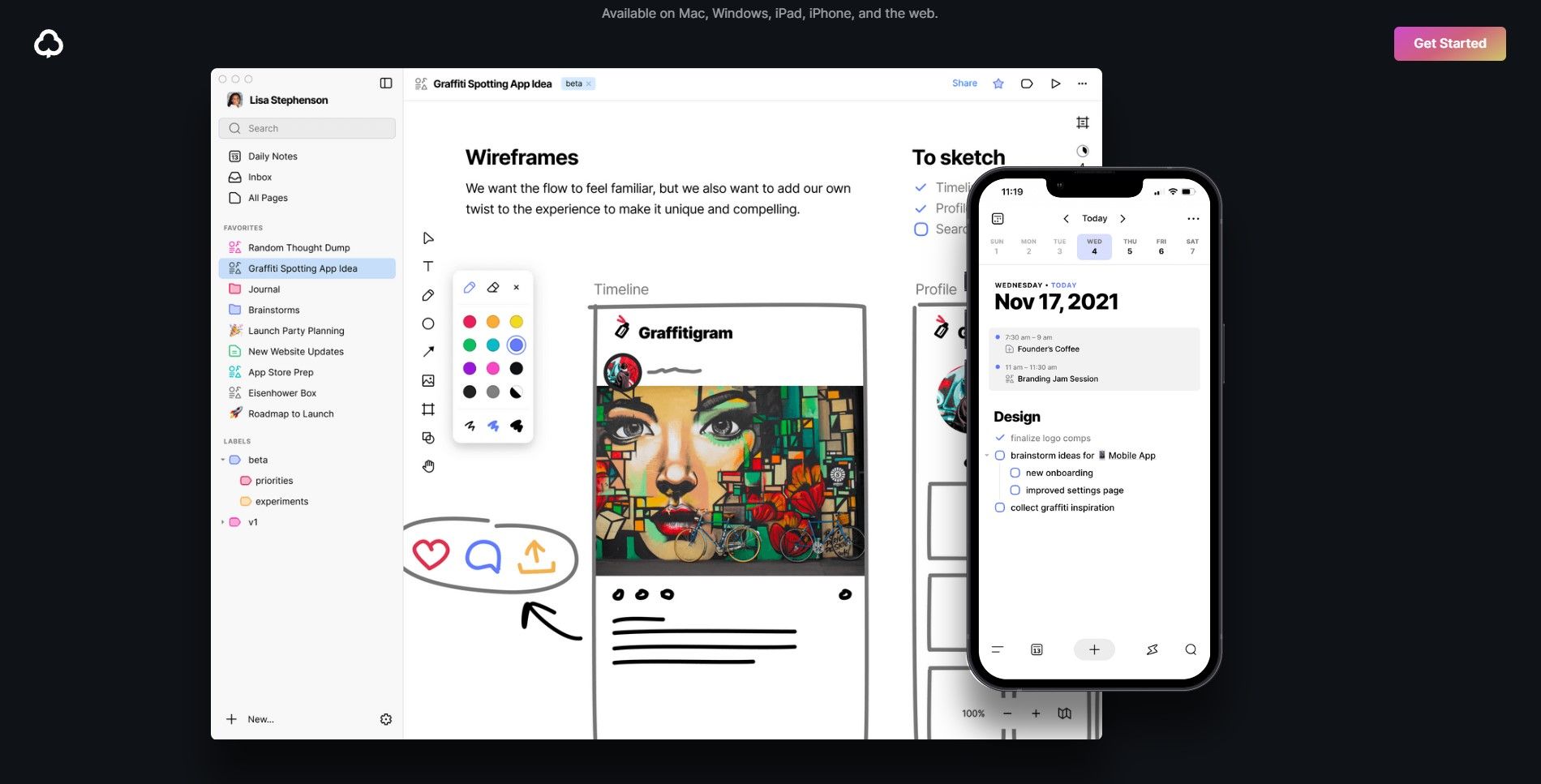 Notion is one of the best tools for workspaces, notes, tasks, wikis, and databases - all in one platform. Whether you are working solo on a personal project or collaborating with a team, Notion has a solution.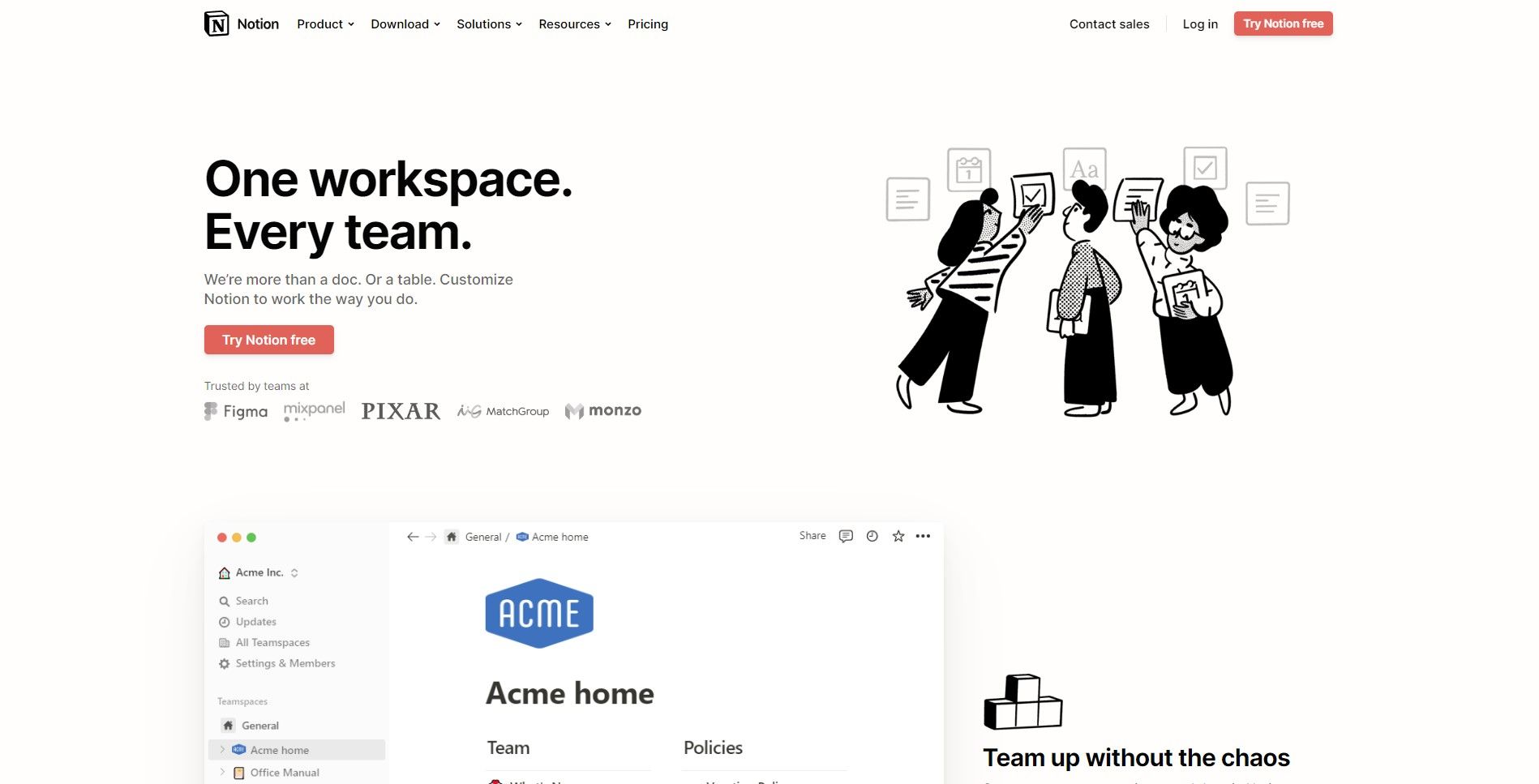 Time tracking is easy with Clockify - we are currently using it! This platform is great for teams or individuals who need to accurately track work hours across projects and gain valuable insights into productivity.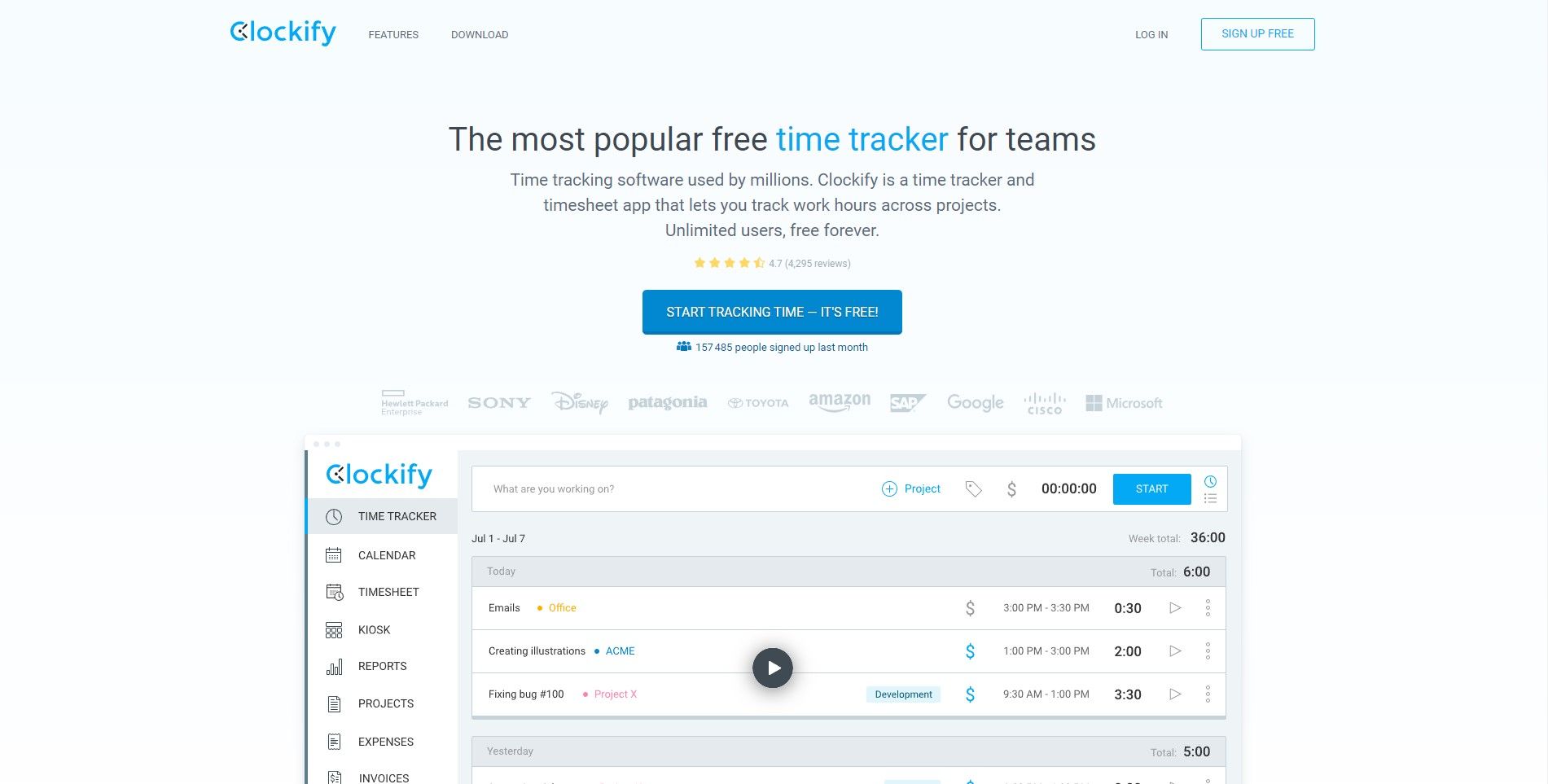 Bonsai is a business management tool designed to help you confidently grow your business. With Bonsai, you can manage your clients, projects, and finances all in one place. This awesome tool offers various features to help you deliver great work, get paid on time, and track your financial progress.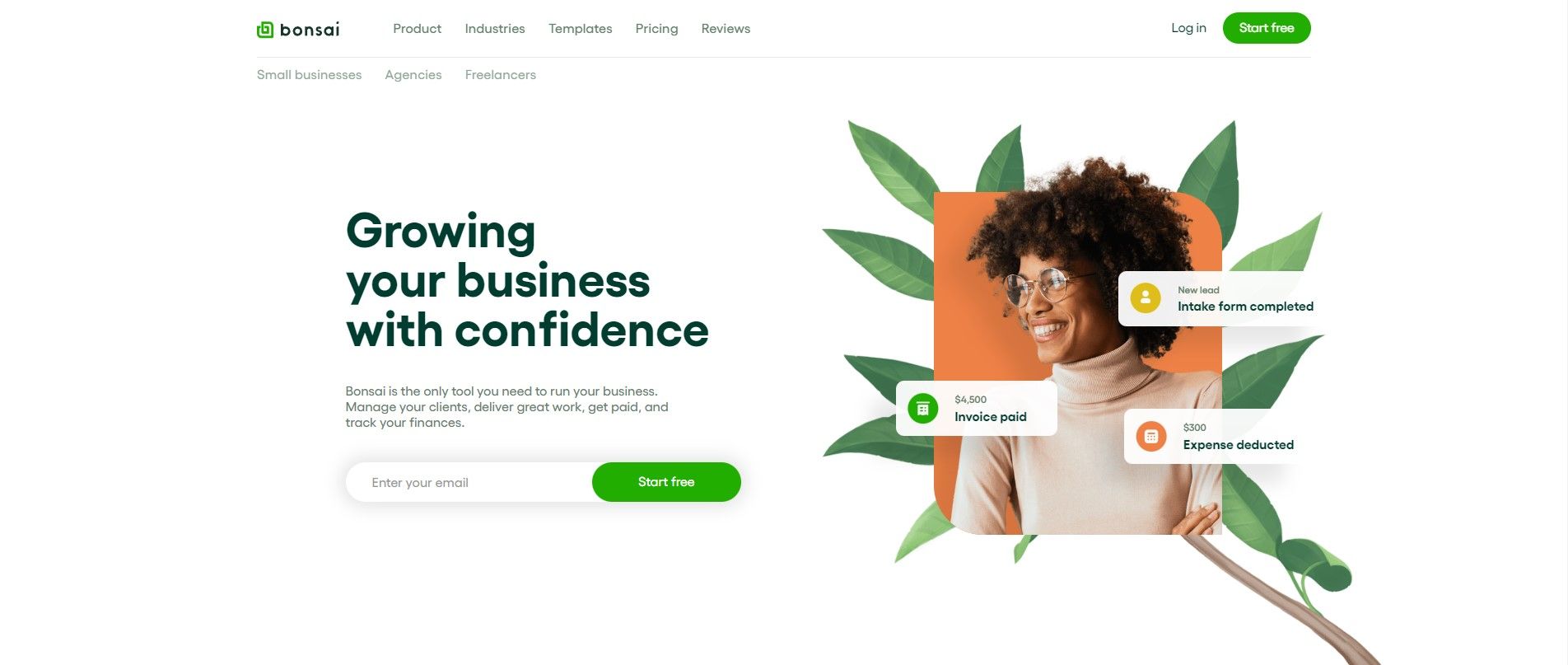 You can now track time and manage your finance in one platform with Fiverr Workspace. Track expenses, grow your business, and use the contract management tool!
Fiverr Workspace wants to empower companies and freelancers to collaborate, manage and grow their projects efficiently and effectively.
Here are the best web design tools
In conclusion, finding the right web design tools can significantly improve the efficiency and effectiveness of your projects. Whether you are looking for project management tools to keep your team on track, freelance tools to manage your business, or just the best web design tools to bring your vision to life, a vast array of options are available.
Gaining access to the tools mentioned in this article can simplify your workflow and make the most out of your projects. Choosing the right tools can mean the difference between success and failure, so take the time to research and find the best tools.