If you are passionate about color and design, this guide is for you. Whether you're a professional graphic or web designer or simply curious about expanding your color palette, it will help you discover new and creative ways.
As you know, color is much more than a mere aesthetic choice. It's a powerful tool that evokes emotion, creates a mood, and guides user behavior. From the calming blues of a healthcare website to the vibrant reds of a food delivery app, color helps to convey a message without saying a word.
Yet, one of the most prominent challenges designers often face is breaking away from their go-to palettes and finding fresh color inspiration. In this article, we'll dive into six diverse sources of color inspiration. From nature's boundless beauty to the pixel-perfect palettes of online tools, we'll explore how to see the world in a new, more colorful light.
Let's embark on a colorful journey and fill your world with inspiration!
1. Go for the simplest: Color wheel
You may have seen this tool before. The color wheel introduces us to the world of colors in its entire spectrum - the primary, secondary, and tertiary colors. But it doesn't stop there. It's your guide to understanding harmonious color relationships like complementary, analogous, triadic, or split-complementary. Just by playing with these combinations, you've already got a ton of possible color palettes at your disposal!
It may be simple, but the color wheel is a veritable powerhouse for inspiring color palettes. The more you play with it, the more you realize its potential. It pushes you to explore color relationships you may not have thought of initially and opens the door to a world of fresh, exciting color combinations.
2. Your digital assistance: Palette generator

coolors.co
In the world of color, where endless combinations await, sometimes the sheer amount of choices can feel overwhelming. Introducing color palette generators, the digital helpers that can save you time and ease your headache by providing color schemes that work in harmony. These online tools eliminate guesswork and offer convenient solutions.
Palette generators aren't just time-savers but also a fantastic source of inspiration. Platforms like Adobe Color, Coolors, or Colormind allow you to play with thousands of color schemes. You can generate a beautiful palette in a few clicks, tweak and try them.
Many of these tools also feature popular or trending color palettes. It's a fantastic way to stay up-to-date with the latest trends or find inspiration for your unique color combos.
They're user-friendly, fast, and fun to play around with. So go ahead, start clicking, and let these online tools bring a new splash of color to your designs!
3. Extracting colors from visuals: Image-to-palette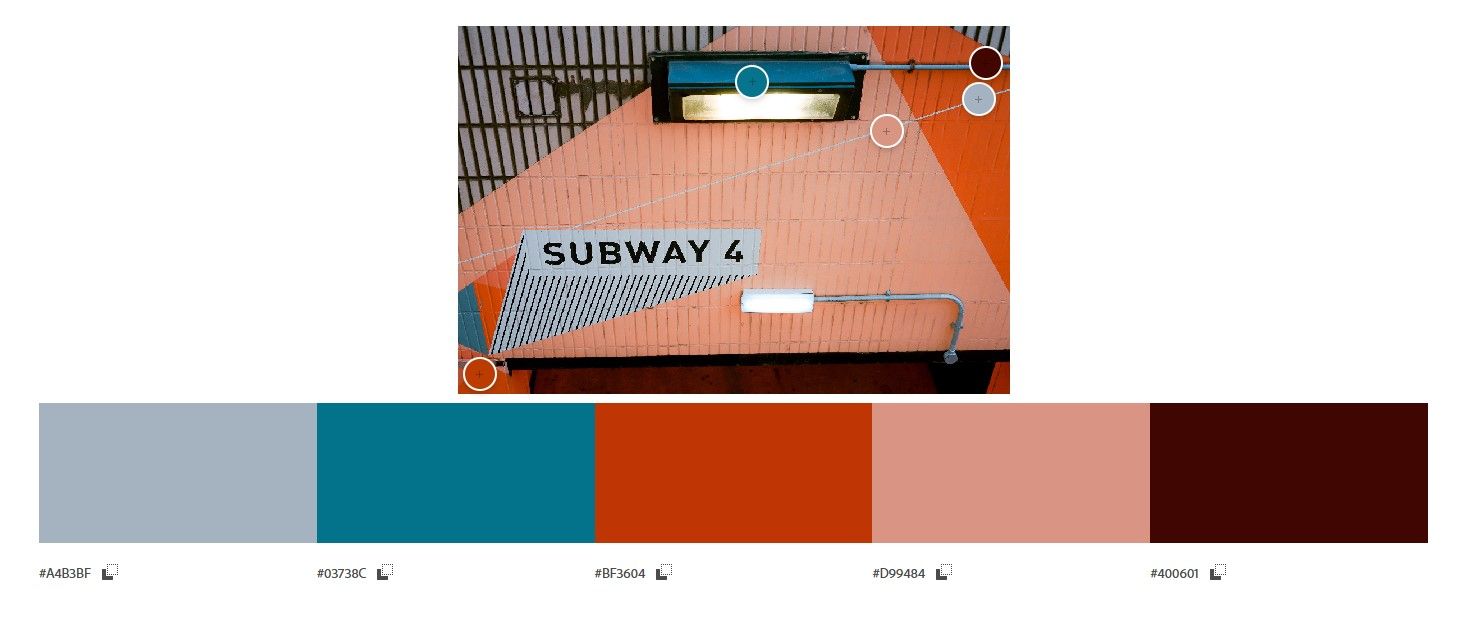 Adobe Color
Ever looked at a photograph, a painting, or even a frame from a movie and thought, "Wow, those colors are stunning together"?
You can accurately capture and recreate what you see visually using image-to-palette tools. They take a visual you provide— gorgeous flowers, a vibrant street art mural, or a serene beach sunset—and extract a color palette from it. Tools like Canvas Color Palette Generator and Adobe Color can analyze your chosen image and break it into its dominant colors, giving you an instant color palette on a silver platter.
Remember, inspiration is all around us. It's up to us to capture it and weave it into our creative endeavors. So next time you're scrolling through your photos or enjoying a stunning mountain view, keep an eye out for color combinations that resonate with you. Snap a picture or take a screenshot, then let your image-to-palette tool do the rest.
4. Physical tools: Pantone guides and swatches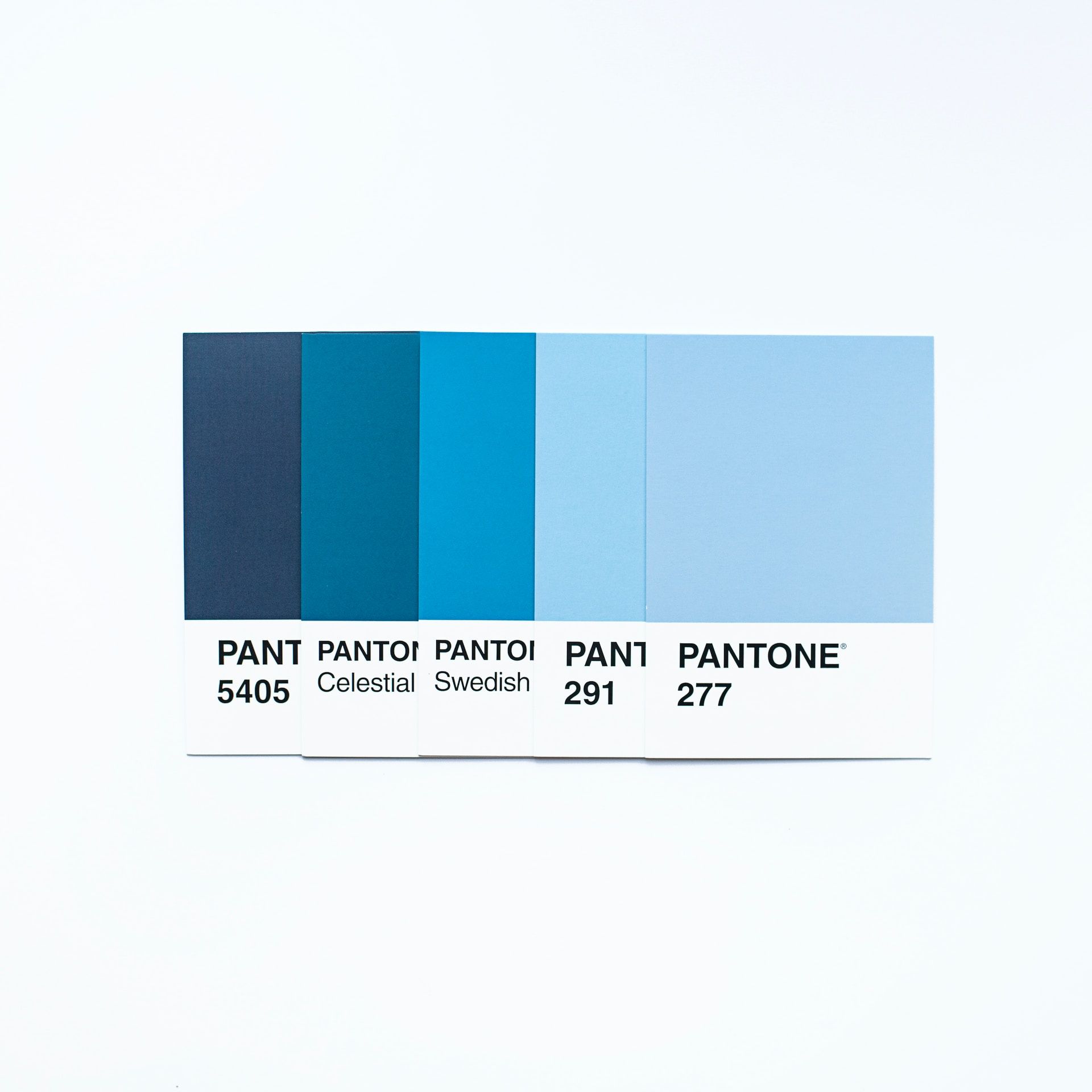 In today's digital era, much of our design work is done on a computer. However, there are occasions where having physical color references is preferable. That's where Pantone guides and color swatches come in handy.
Pantone, as you likely know, is a standardized color-matching system. It's used across various industries to ensure accurate color communication. So, when you choose a Pantone color, you can be confident that it's the same everywhere, making it an invaluable tool for designers. Pantone guides allow you to access various accurately calibrated colors whenever needed.
Then we have color swatches. These aren't just for deciding what shade to paint your bedroom! Swatches from paint shops, fabric stores, and even home decor outlets can be a fantastic source of unexpected color inspiration. Collect these over time, and you'll have your physical color library to sift through whenever you need new ideas.
5. At your fingertips: Browser extensions
In the fast-paced design industry, being efficient is crucial. Imagine being able to discover your next color inspiration while browsing the web without having to switch to different tools or tabs. This is where browser extensions come in handy, providing easy access to color inspiration at all times.
Have you ever encountered a website or online photo with a captivating color shade or a striking combination? Thanks to extensions such as ColorZilla, Geco, or ColorPick Eyedropper, color picking is now as easy as a simple click. With these tools, you can instantly identify the color codes and save them for your projects.
These browser extensions often come with a color picker, eyedropper, gradient generator, and even a palette viewer. They're like mini design toolkits in your browser, ready to help you seize a moment of color inspiration.
6. Be inspired by your surroundings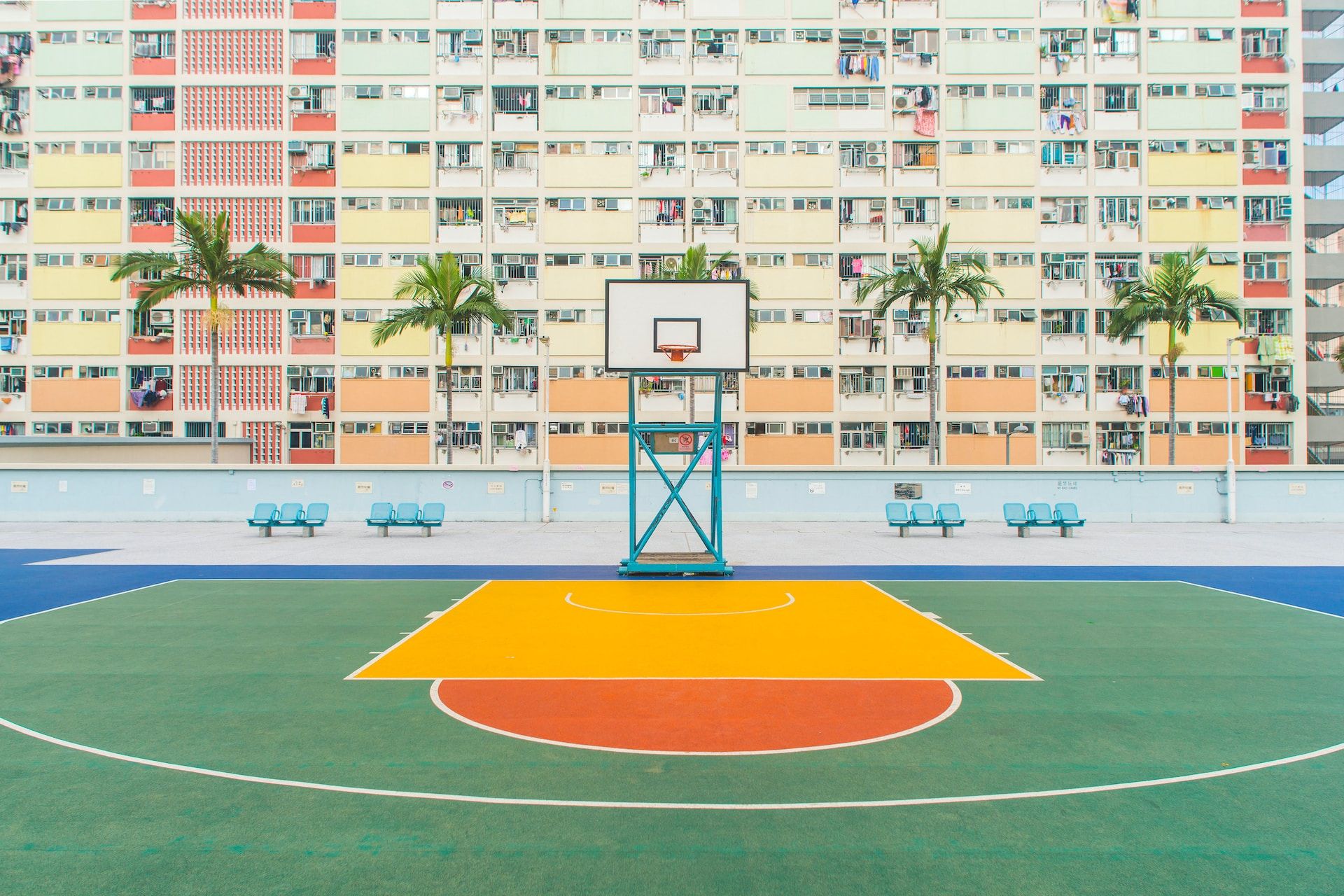 The last method on our list isn't a tool or a website—it's the world around you. Sometimes the best inspiration is right under our noses, hiding in plain sight in our everyday surroundings.
The colors of nature are truly unique and come in a wide variety. The blues and greens of the ocean, the reds and oranges of the sunset, and the many colors of the meadow are just a few examples. Nature is an expert at combining colors to create breathtaking displays. Its endless range of hues is genuinely inspiring.
The urban environment provides a rich and distinctive range of colors, and its architecture can spark creativity.
Consider incorporating cultural elements in your designs. Local clothing, art, and food can inspire unique colors and patterns. Keep an eye out during travels or visits to markets for distinctive touches to add to your work.
Even everyday objects can be a source of inspiration—your morning coffee, the vibrant colors of your favorite book covers, or the soft pastels of your bedroom walls. These familiar sights hold the key to your next striking color scheme.
Embracing the colorful spectrum of your creativity
And there, you have six unique, creative ways to find color inspiration for your graphic and web design projects. The possibilities for color exploration are endless, from the simplicity of the classic color wheel to the convenience of digital palette generators and browser extensions. Physical tools like Pantone guides and color swatches still hold their charm in this digital age. Let's remember the boundless inspiration we can find right in our environment, be it the natural landscapes, cityscapes, or cultural hues.
Keep an open mind and an observant eye. Color inspiration is everywhere—in every corner of the internet, every aspect of the physical world, and even the most ordinary items. With the right tools and perspective, you can capture these brief moments of color inspiration and weave them into your designs.
Happy designing!