If you're reading this, you're probably familiar with Product Hunt. For those who don't know, Product Hunt is a website that curates and highlights new products daily.
Launching on PH (Product Hunt) can be a great way to get exposure for anyone with a startup or a business with an established customer base. Many users look for the latest innovative and creative technology, applications, and websites. Someone is looking for something you're making!
Research, analysis, and several challenges must be overcome for a successful Product Hunt launch. We decided to write an article to give you a realistic perspective of a product launch on PH and a few tips we learned.
We also include the Product Hunt launch checklist that we used.
Do your research 🕵️‍♂️
Before launching on Product Hunt, we need to define your expectations and the results you would like to achieve. Here are some ideas:
Earn PH badge (product of the day, the week, the month, etc.)
Boost your backlinks
Generate traffic on your website
Get initial supporters
Receive feedbacks
Make sales
Gain visibility
You can establish a more concrete action plan by defining your objectives and desired results.
If you are launching your own product, you have to determine your target audience:
Location
Age
Gender
Employment
Income
This information helps to better understand what type of person or company you want to attract with your Product Hunt launch. If you need more details, visit the MailChimp marketing glossary, they explained the concept of audience very well!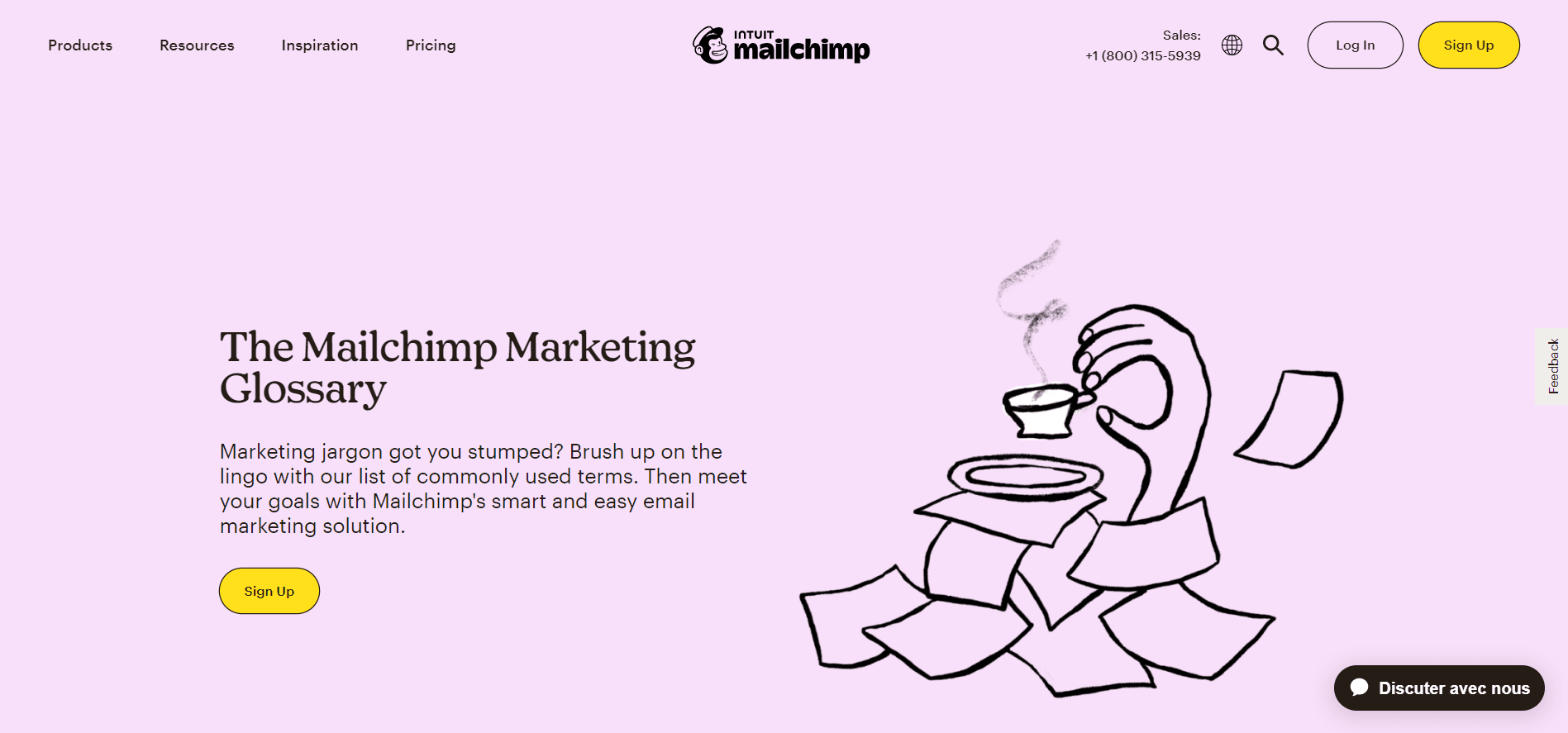 Once you know your goals, expectations, and audiences, we suggest you analyze competitors similar to your business. For example, we are a small business of two part-time people, a small marketing budget, and few resources. We cannot compare ourselves to a company with a team of people working full-time and investors (that would be a bit discouraging)! 
Our research revealed that the launch day was essential in gauging success and determining growth prospects for these businesses. We used metrics such as the number of followers, feedback, and social media engagement. In short, we can learn from all the previous launches.
Get ready 🏁
If you're planning to launch your own product on Product Hunt, there are a few things you can do to prepare yourself and your team. First, be active in the PH community, and take time to familiarize yourself with the platform. Engage with the community members by commenting on their launch, participating in the discussion, and sharing helpful resources.

For our part, we joined Product Hunt on June 20, and our launch was on November 28. we had 6 months to familiarize ourselves with the community, but if you're already comfortable, we suggest being more active 1 month before your launch. If you want your product to be well received by the Product Hunt community, contribute!
Afterward, we encourage you to prepare social media posts, at least one blog post, and anything you want to share with your community. Even if you have few subscribers, share the news with them; every supporter counts.
Days before the upcoming launch, you can tease your audience by sharing a date, a preview of the project, or something that will pique the curiosity of your community.
On the launch day, announce the launch and add a direct link for your subscribers to have quick access.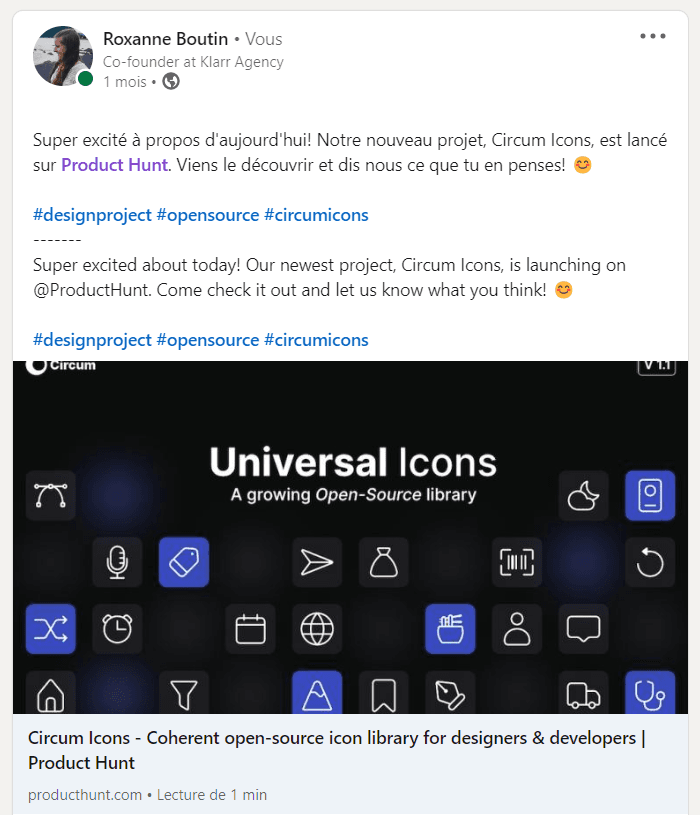 The next day, you can share the results on social media and congratulate the competitors. Preparing texts and publications in advance allows you to focus on your next step.
Next, a launch video can be helpful and generate excitement. However, only some people may watch it. We created a 37-second video, and 6 people watched it. If your product is complex and requires clarification, it may be good to publish an explanatory video. On the other hand, if the product is simple like ours (it is not necessary to explain what icons are), it is better not to take the time to work on a video.
Also, ensure you have an eye-catching product gallery so potential customers can get an idea of what they will buy. Create at least 2 gallery images for the simple and informative product. This is your one chance to make a good impression, so ensure your presentation is well-designed and includes all relevant information about your product.
Lastly, as the maker comment should be your first comment on launch day, be sure to craft one that's engaging and concise. This is an opportunity to introduce yourself and get people excited about what your product has to offer!
Oh, have a promo code ready for anyone who visits your launch page and wants to show their support by purchasing the product!
If you organize and prepare all your assets, you give yourself a chance to launch successfully.
Congrats on the launch 🍾
Launch day is essential because you've worked hard to get there, and this day allows you to make contacts. You can share your work with all the Product Hunt users, tech enthusiasts, entrepreneurs, and creative folks. It is also an excellent opportunity to share with all the relevant groups and social media like:
Slack groups
Reddit
Discord
Hacker news
Gitter
LinkedIn
Instagram
Twitter
Even Facebook groups
On your Product Hunt dashboard, you can see the interaction between the community members, the number of upvotes, and your position. Some PH users will ask you questions and give you great feedback; take the time to answer every comment and every question.
Then, follow up with everyone interested in your product, even if they do not buy it. Send them additional information about your product or offer them other promo codes. With all the early adopters your product launch will generate, it is crucial to get social proof. Encourage people to leave reviews and feedback. Please do not ask for upvotes; product Hunt discourages this behavior.
You can look for Product Hunt collections to add your product when the launch day is over. If you have difficulty finding a space, you can contact an active member; many of them are ready to help you! 
Remember, a successful launch is not only about upvotes, comments, or the traffic generated on your website. A successful launch is an opportunity to build relationships with potential customers and partners who can help you grow your business.
Our results 🥁
Product Hunt
We had a fantastic outcome with position #15, 80 upvotes, and 13 comments (as of this writing). This has exceeded our expectations, considering that we had initially anticipated attracting around 30 votes. To see such positive engagement has been a delightful surprise for us, and we are glad to have caught the attention of some PH users. We believe our Product Hunt stats will increase for the next week and then hit a plateau.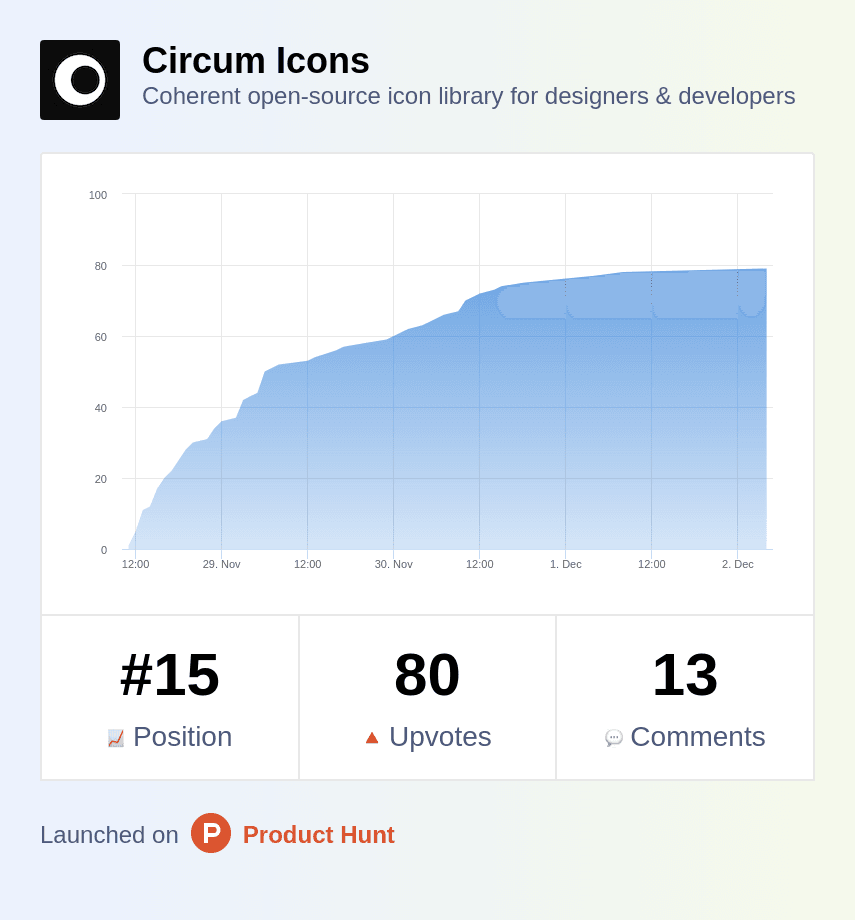 Gumroad
Before our Product Hunt launch, we saw an average of 1 download every 1 to 2 days with our early adopters. But now, our daily downloads average is six with the new users. It's quite an improvement for us! We hope the engagement rate increases as we improve our product and service.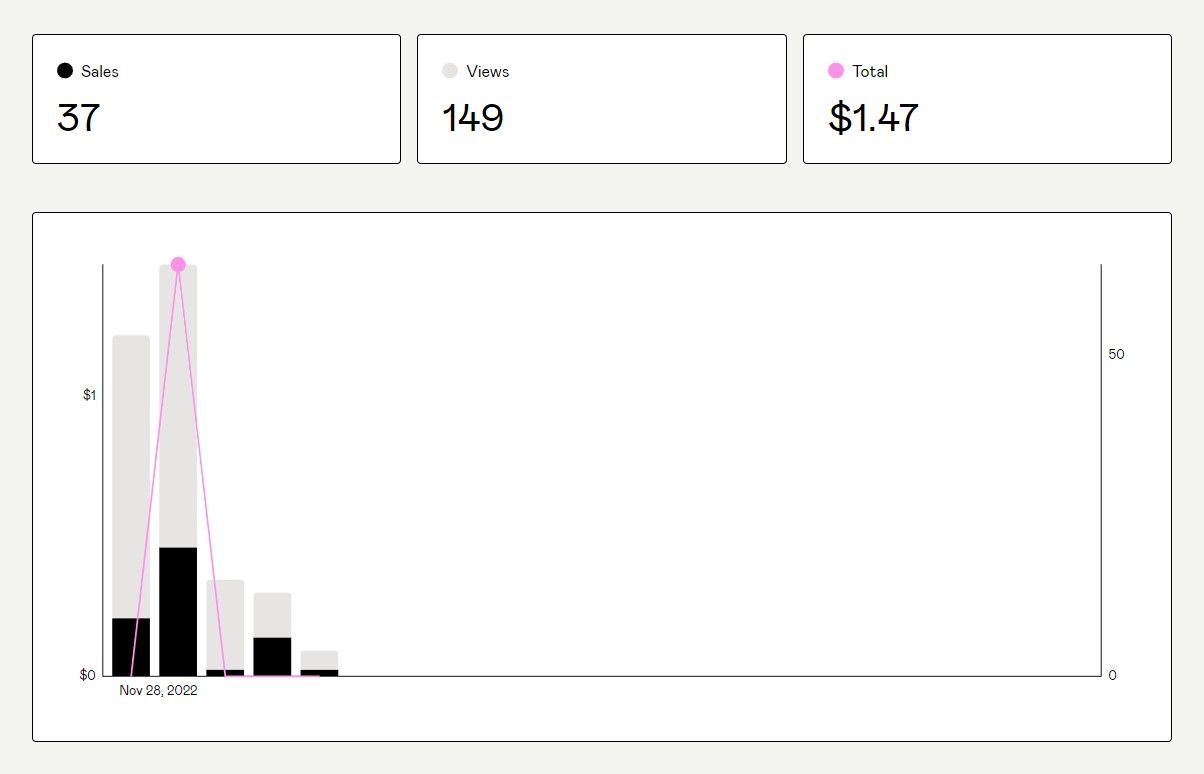 GitHub
We have a small pre-launch audience, but we got 44 more stars on our GitHub page since the launch day. We managed to capture the attention of the Product Hunt community, and we were able to increase our reach. It was unexpected!

Google Analytics
When launching on PH, your product will be on the Product Hunt homepage for 24H (if you publish at 12 a.m.). A few hours in, we have seen a spike in traffic. This increase in traffic continued for 3 days, and we are confident that momentum will persist as we offer more exciting updates on the same product.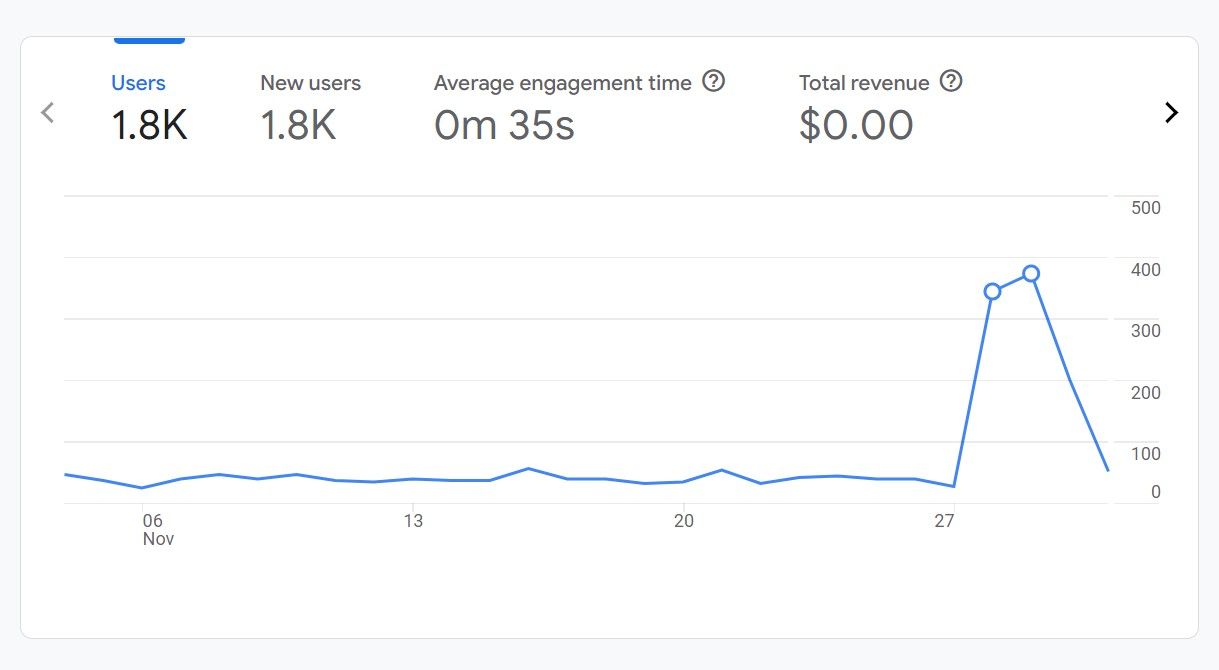 Alright now, what?
You can have many successful launches in numerous ways, but everything's come to a planned launch. Now that you know some tricks for a good launch, it's time to get creative and do the marketing part!
Don't give up! Launching on Product Hunt can be challenging, but it is also an incredible opportunity. Persevere through the tough times and keep working towards making your product the best it can be.
Launch checklist
To help in our launch, we used a checklist to help visualize several weeks ahead and prepare all the visual assets to be created.
You can download the checklist on Notion.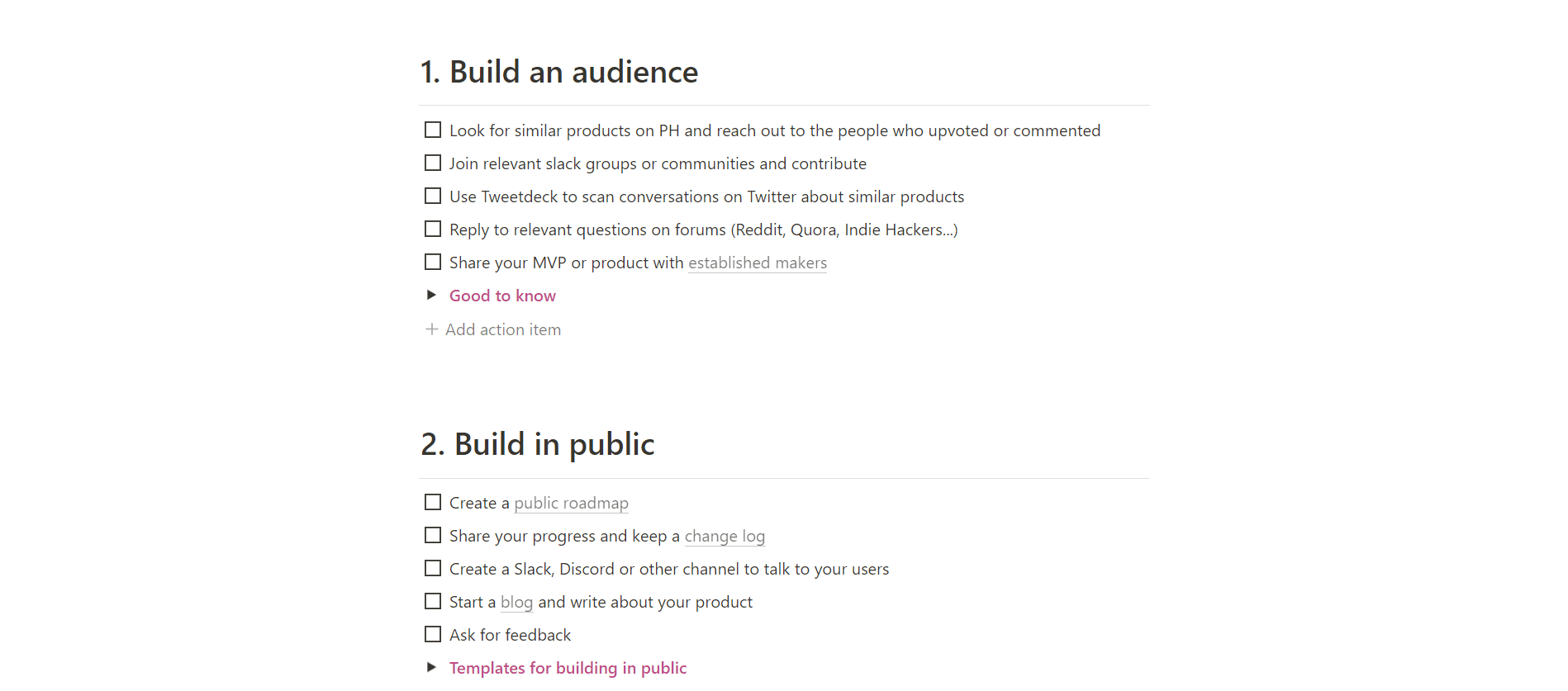 Thank you to Marie from Tally for this helpful resource 💜
Product Hunt launch questions
What is a Product Hunt launch?
Product Hunt is where entrepreneurs showcase their products to a passionate tech audience and all the product-loving enthusiasts.
What time to launch on Product Hunt?
The ideal time to launch Product Hunt is 12:01 a.m. on Mondays, Wednesdays, or Fridays. However, Mondays and Fridays are competitive days, so keep that in mind!
Should you launch on Product Hunt?
Product Hunt is a powerful platform for reaching a large market of people who seek new exciting products. You can connect with consumers eager to find innovative products through Product Hunt and give you great feedback.